Homecoming/Spirit Week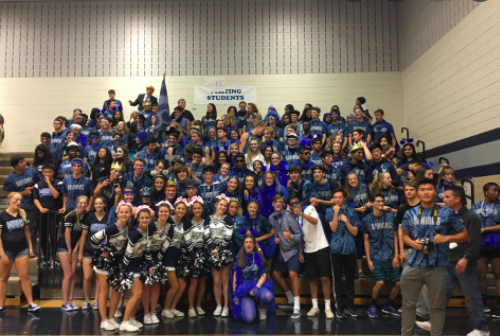 Students are excited to celebrate homecoming. During the 2020 school year, instead of partying in the gym with their friends at homecoming, students stayed focused in their online classes. Fortunately, 2021 changes things: this year, students will be heartily greeted after a long absence from in-person school with school spirit.
"Since we couldn't participate in school spirit last year, this year is the redemption where everyone can," senior Suhaila Wible said.
Others have never experienced a Marriotts Ridge homecoming week. "I'm excited about homecoming since I didn't get to do it last year," sophomore Brynne Mellady said.
For those who have never participated in spirit week and homecoming, festivities begin on Monday, October 4th, and last until the homecoming dance on Saturday, October 9th.
Each day for the week will have a modified schedule, with Monday-Thursday having the typical break schedule and Friday having a unique school schedule in order to account for the pep rally. Throughout the week, class councils will be decorating the 1st-floor hallways in order to win the school-wide decoration competition.
Accordingly, each day has its unique spirit wear for students to dress up. "It is my first year as an upperclassman so I am inspired to go crazy on spirit week," junior Sophia Moylan said.
Monday marks Pajama Day. Additionally, the senior class has their traditional crab feast to enjoy, scheduled for Monday night in the bus loop.
Tuesday is Country v. Country Club day. Underclassmen should dress as if they belong in a Western movie and upperclassmen should dress as if they were members of an elite golf club resort. Ideas for freshmen and sophomores could be to sport flannel shirts, knee-high boots, and cowboy hats. Juniors and seniors could dress themselves up in collared shirts and fancy sweaters.
Wednesday is Decades day. Students can show their school spirit by decorating themselves in clothing from different eras. From palazzo pants from the 60s to scrunchies from the 90s, the options are endless.
Thursday is Element Day; students can deck themselves out in their respective class assigned element. Freshmen can wear white or grey for air. Sophomores can wear green or brown for earth. Juniors can wear blue for water and Seniors can wear blazing colors for their element.
"I'm excited to do water because water is very versatile and I could be some kind of sea creature," junior Bella Virden said.
The four elements idea is also the theme for the homecoming dance, as chosen by students through a canvas poll.
"SGA and Class Council are doing a wonderful job of getting the homecoming themes out to everyone," senior Srinidhi Arumugam said.
Friday is class shirt day. Class shirts can be purchased online and can be redeemed in the commons. Freshmen wear navy, sophomores wear teal, juniors wear white, and seniors wear tie-dye dark blue.
"I like the organization of colors by grades so I can see where people are, and so I can strike new conversations," sophomore Samantha Sirianni said.
In Marriotts Ridge history, the school has always shown off their class spirit by competing against each other during the outdoor pep rally on Friday afternoon. The high school will also be hosting their homecoming football game later in the day against another school. The spirit theme for the game will be Glow-out and SGA will provide glow sticks for the audience's enjoyment.
Saturday means students will dress up in their best attire for the dance later that day.
"I am looking forward to hanging out with my friends [at homecoming] and participating in a social event since last year I was so alone," junior Amanda Ichniowski said. "I am enthusiastic about this year being different."
The Class Council of 2024 has arranged for an amazing night. The dance will include a DJ in the gym, table games in the cafeteria, video games in the auxiliary gym, corn hole, Jenga, and a photo booth in the Commons.
Hopefully, Homecoming Week 2021 will be a time to remember and will be a great welcoming back to school for students around MRHS.
About the Contributor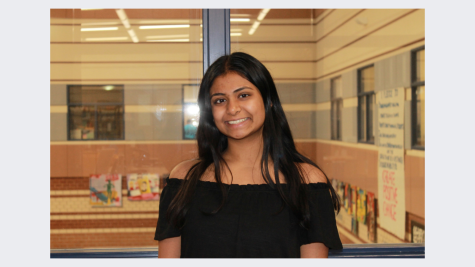 Isabel Mathews, Managing Editor & Head of Multimedia
Hey there! I'm Isabel, and I am a senior. This is my third year in journalism, and I am serving as Managing and Multimedia Editor. I'm involved in Class...