Marriotts Ridge Boys Basketball Prepares for a Deep Playoff Run
The Marriotts Ridge basketball team has been on a tear this season, a strong team and new coach have brought fire to a previously under the radar team. They went 12 and 2 in county play securing the county title. The team now looks towards the playoffs, where there is a real chance to go deep this year with an energetic student section ready to rally behind them all in what could be a historical run for the Mustangs.
Straight out of the gate the team won their first home game by 45 points. They have been torching teams since then only stopping for close losses to Wild Lake and Long Reach.
"We had a rough game those two games, our mentality wasn't right, but we won't have any more of those," said sophomore and center Bryce Adams.
The group is led by seniors CJ Kocak, team captain Jordan Puguese, and Casey Pung, along with a spark in freshman Patrick Curtin and big man junior Kaden Bryan.
"We have a really well rounded team and a really deep bench, everyone on the team can do everything, we don't have any hindrances in our team," said Adams.
Last but certainly not least, Coach Seth Willingham rounds out the team. Coach Lewis initially started the year with the Mustangs offering a fresh start after questionable coaching in years past. But after moving to Reservoir, Coach Willingham took the position.
"Coach Lewis and I have been good friends for 20 years…we coached together at Oakland Mills and have always had a great relationship…I know a lot of good things about Marriotts Ridge and I've been wanting to get up there the past several years to teach and coach, so it was just a great opportunity that hit at the right time," said Coach Willingham.
The biggest game thus far was the Mustang's win against Atholton, in the most anticipated match of the regular season. The Mustangs came in with one loss and the Raiders were undefeated. The game lived up to the hype, a tight score and back and forth buckets from both teams made for an intense match up as both teams were in the final home stretch of their schedule, and competing for the best record. Marriots Ridge walked away with an 8 point win at home, securing it late in the fourth quarter.
"Crazy, crazy is all I got to say," said sophomore Navneet Kunadi attending the game.
The atmosphere during this game was indescribable. Both student sections were exchanging cheers and big buckets made the crowd erupt. This was the first game back for the student section, after getting shut down for covid, and students made sure their return was heard. Players were getting into it too, throwing their hands up and ramping up the crowd.
"Yeah it's just crazy in there , I can't even concentrate," said freshman Arha Despande.
The team is doing really well and students are excited for every game.
"You know I think the energy is on a top level right now, especially since we're doing really well. Everyone wants to go see the games and see us succeed," said sophomore Aidan Houck.
Energy like this is essential heading into playoffs. The regular season ended last week and both the team and students are looking forward to the playoffs. Not only does the team have a great outlook, but a good record means lots of home games.
The first step is regionals. Marriotts ridge is a 3A school and is in the East bracket in Maryland. In the region is Centennial and Mt. Hebron as well as other out of county schools. The first playoff game is Monday, February 28, and will either be against Westminister of Manchester Valley.
"We have a good chance to get out of our region… It's been a long year, we've had a couple weeks in a row with three games so just gotta get everybody back healthy, refocus, but I think we can make a great run in the playoffs," said Willingham.
After the region is the state bracket and winning two more games would put the Mustangs in the state championship game.
"I think the biggest thing is just confidence, they're playing with a lot of confidence, going into every game they know they have a chance to win and that's important," said Willingham.
Obviously, winning states is the goal and this would be the year to do it. A combination of talent, coaching, and hard work has brought the team this far and the school watches on to see where it will take them.
About the Contributor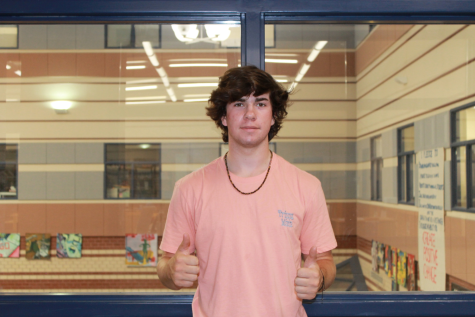 Zach Vernick, Editor-in-Chief
Hi, I'm Zach, this is my fourth year in journalism and I am the editor-in-chief. I don't have a doctorate in English or anything, but I did pass 8th...