Uncertainty for 2020-2021 Sports
Students react to the uncertainty surrounding HCPSS sports seasons.
   Sports and athletics play a very important role in the high school experience, however, due to Covid-19, this year's sports seasons will be completely different than in years past. Sports and sporting events have always been a pretty big deal for the Mustangs. This year, one of the biggest changes to the sports' seasons are the lengths and time they will be starting— they will be much shorter than usual, and no season has a set start date yet. This will change depending on how Covid-19 is looking the next couple months. All the seasons will also be held very close together time wise, with some even overlapping. Also as of right now coaches are allowed one virtual meeting with their players, and no in person contact.  When students were asked how they feel about the shortened season, they shared a variety of different answers.
   "To be honest, I'm really okay with the shortened season, it's my senior year so I'm just happy I have the chance to play on a team with my childhood friends one last time before I go off to college," said senior Cole Tran. Tran isn't the only senior who's excited to be playing one last year.
   Senior Zachary Rotter said, "This [new schedule] is great! I love the fact that we're having a season this year. To be honest, I don't really care that it won't be as long. I'm just super excited to be playing one last season."
   Although some students like Tran and Rotter are excited just to be playing one more season, other students shared different sentiments.
   "I don't like what's happening at all. I feel like seasons are just going to be pointless, if there aren't going to be any playoffs what are we playing for?" said junior Anna Hebner.
   Junior Christopher Koack said, "I just want to have a regular year in general. This whole Coronavirus pandemic has been driving me crazy, and shortening of the basketball season isn't helping at all."
   Another big change in sports this year is the number of fans that are going to be allowed to attend games. Howard County hasn't released details on this yet, but there's a very good chance that the number of fans will be limited to a certain number this year, and students were not happy about this at all.
   "This is awful, man. When I'm playing out there on the court, most of my energy comes from the crowd, so with no crowd this year, I feel like my mind won't be 100% there," said sophomore Michael White.
   Senior Christopher Carpenito had a similar response to the situation. "I don't play any sports for the school, but it's going to be hard not being able to go out and support my school's team."
   Students are both excited and frustrated with some of the changes happening to the sport teams this year. With changes in the length of the seasons and limiting the number of fans allowed at the games, it will be interesting to see how MRHS sports turn out this school year.
Leave a Comment
About the Contributors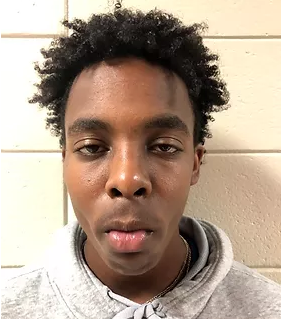 Chad Stukes, Editor
   Hi, my name is Chad Stukes and this is my third year in journalism class. Journalism is a great class, and I love being a part of it. Some things...
Eli Nebiyu, Staff Writer
Hello, my name is Eli. This is my first year taking Journalism. I love sports and I hope that I have a profession that has something to do with sports....