Fans Head to Pimlico for Preakness 2021
Saturday, May 15, at Baltimore's Pimlico Race Track, gates will drop and the second leg of this year's triple crown will begin. Although not the most popular sport, horse racing is sure to bring a bit of excitement each year as people bet and cheer for their favorites as they barrel down the track.
The three biggest races each year, referred to as the triple-crown, all take place within a month. These include the Kentucky Derby, the Preakness Stakes, which is held in Baltimore, and the Belmont Stakes. Winning just one is a monumental achievement but winning all three would cement a spot held by only 13 since the first triple crown winner in 1919.
Last year, Covid was in full swing, so all three races were delayed. This year everything is on schedule and fans are back in the stands. Many were without masks and not spaced out.
Even so, when asked if they would still go, students were pretty much of the same idea.
"[I would probably go], because I would like to see what it's all about," freshman Jasmin Kirkland said. "As long as I am outside and socially distant from others, yes, I would attend."
The Kentucky Derby was held on May 1st. Underdog Mediana Spirit won on 7-2 odds, with Mandaloun in second, and Hot Rod Hot Charlie in third. It was extremely close too with Medina Spirit winning by half a length in the final stretch. With this win, Bob Baffett, the horse's trainer, became the all-time win leader in the Kentucky Derby with seven total.
That title could be in jeopardy, though. Medina Spirit failed a post-race drug test. The test was picking up an ointment treating for dermatitis on his hind end. The medication contained steroids, but the win has not been repealed and Medina Spirit will still race in the Preakness. Furthermore, Bob Baffet has been indefinitely suspended from the Kentucky Derby, leaving a mark on his career and horse racing as a whole.
Kentucky Derby aside, the Preakness is right around the corner and is returning to Baltimore's Pimlico stadium for its 146th running. The Preakness has always been a big event in Baltimore and the Pimlico has always felt like its home. The event is great for the local economy and gives a boost to the surrounding area.
The race is 9.5 furlongs, or 1 3/16 miles, long on a dirt race track. It holds a certain level of importance, too, as it can either stop a triple crown attempt dead in its tracks, or give a horse the chance at a crazy accomplishment. The Preakness's fastest running is held by Secretariat with 1 minutes and 53 seconds. Secretariat also holds records for the other two triple crown races and was one of the first horses to have a woman owner.
In 2019 there were plans to move the race to Laurel Park in Laurel, MD. Laurel Park is a newer, higher-end facility and would take the place of the older, worn-down Pimlico. This plan fell through though as the 2021 Preakness is still to be held at the Pimlico. Some renovations and improvements along with nostalgia and culture helped to keep the race in Baltimore. It's a staple to the city and, for many, it carries the same weight as an Orioles' opening day or a Ravens' home game.
Either way, it's a sport anyone can enjoy, whether it's being there in person with crazy hats, or just turning the TV on for a few minutes, the race is sure to bring a bit of joy.
About the Contributor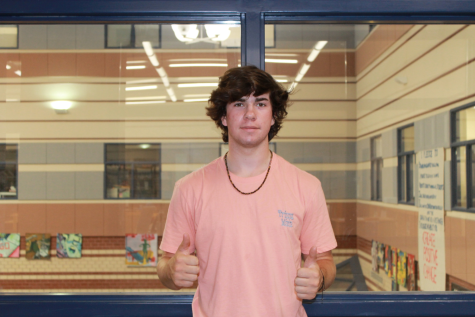 Zach Vernick, Copy Editor & Sports Editor
Hi, I'm Zach, this is my third year in journalism and I am the copy/sports editor. I don't have a doctorate in English or anything, but I did pass...