HCPSS Announces Updated Graduation Information
As the school year comes to a close, seniors are preparing for their graduation ceremony. Several measures have been implemented to allow commencement events to be held on-site while maintaining COVID-safe practices.
In a recent update to students, HCPSS Superintendent Dr. Michael Martirano announced that each graduate will receive six tickets for family members or friends to attend.
"Our seniors have missed out on so much this year, and I am overjoyed that they will have the opportunity to experience an in-person graduation with family members in attendance," Martirano said in a news release.
As more vaccines are distributed and the county and state-wide positivity rates continue to decline, HCPSS will continue working with the health department to consider possibilities for issuing additional tickets and other seating arrangements. Additionally, masks will not be required for any guests, regardless of vaccination status; however, anyone in attendance is welcomed to wear a face covering. The numbers of in-person speakers and performers will be kept to a minimum, while others will participate virtually.
All ceremonies are scheduled to take place at Merriweather Post Pavilion, with Marriotts Ridge on June 2nd at 11 a.m. Graduations will be available for viewing live online and on-demand following each ceremony, and will be rebroadcast on the HCPSS cable channel (Comcast 95, Verizon 42). HCPSS will monitor local health metrics during the weeks prior to the commencement date window; if it is deemed necessary to hold events virtually, an announcement will be issued at that time.
The Class of 2021 is happy to finally have some normalcy in their senior year.
"I feel good about graduating. Of course it would have been nicer to graduate in normal conditions, but we're luckier than the graduates last year, since we're allowed to attend the ceremony in person," senior Brain Lau said. Students will also have the option to attend the graduation ceremony virtually like last year.
While Howard County continues their planning to provide the Class of 2021 with a wonderful and memorable experience to close out their year, seniors will have the opportunity to reflect on a year like no other.
About the Contributor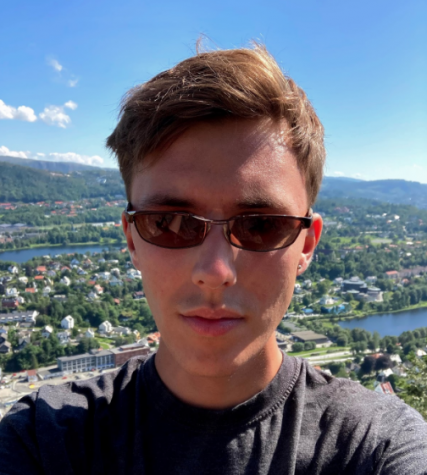 Emir Alhariri, Staff Writer
Hello, my name is Emir Alhariri. This is my first year in journalism class, as a staff writer. A few of my interests include photography, history, and...