Homecoming in the Pandemic
With homecoming season right around the corner, Marriotts Ridge has been planning to come up with different ideas to make our homecoming as safe as possible.The class of 2024 council and Student Government Association (SGA) have had meetings after meetings debating what to do.
For the past few days there's been a dispute going on about where homecoming should be – inside the building or outside on the field; which is up to the students to choose. On the "MRHS Student Community" canvas page, there was a survey in which students had a choice between outdoor or indoor homecoming. Days later the results were finally in, according to SGA president and senior Alice Jacob, the results were separated by about 50 out of 810. So the SGA has come to a conclusion that homecoming will be both outside and inside (weather permitting)
"Inside where students will be required to wear masks; however, there will be an outside area available for them to take mask breaks and eat food," senior Alice Jacob said.
After their latest meeting, it has been decided that homecoming will now be both inside and outside. However, Howard County at any given point can instruct MRHS to hold homecoming outside – weather permitting. Nonetheless, despite all the restrictions, the excitement of homecoming is still there, and it's prevalent.
"Homecoming week has always been my favorite time of the year, so I wouldn't miss it for the world! I still think it would be just as fun inside/outside while also keeping students safe and healthy," Jacob said.
Last year's predicament has taken away a lot of the high school experience. Especially for both sophomores and freshmen who have yet to have a homecoming dance.
"I think it can be a little dangerous, but what is life without a little danger?" freshman Ragib Ahanaf said. "However that doesn't mean you shouldn't be safe, still wear masks, but I think it will still be fun for freshmen because we haven't even experienced this especially after quarantine."
Junior Jared Ober only had one "normal" homecoming and one pandemic homecoming so far.
"I think the inside part is fine because people will have masks. However, there will be a lot of people in close proximity, but with most people being vaccinated it shouldn't be a big deal."
Sophomore Narah Obas enjoys the ideas of how homecoming will be both inside and outside. "I think that with COVID-19 happening it might be a better idea not to be in a confined space and we can still enjoy the event outside."
With homecoming this weekend, Marriotts Ridge has been having an exciting spirit week to make this year's homecoming memorable!
About the Contributor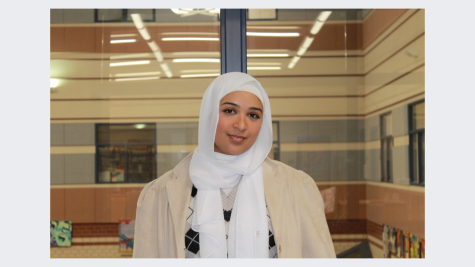 Sidrah Rizvi, Copy Editor
Hello! My name is Sidrah, and I'm a senior! This is my fourth and final year of journalism, and I'm a copy editor. Outside of school, I love driving around,...