Loss of Football Coach McCulloh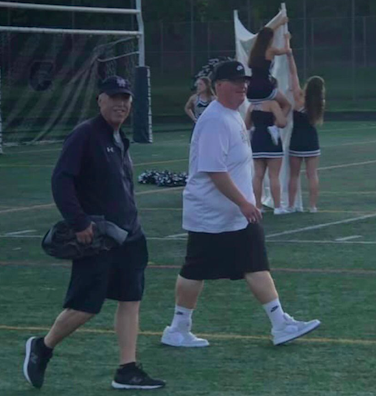 On Thursday  The Marriotts Ridge football team received news that their defensive coordinator, Coach Joe McCulloh, had passed away. The scheduled game that day was cancelled as well as the game against Reservoir for the week. At the Mustang stadium a vigil was held in honor as everyone said their last goodbyes while still trying to process their emotions and comprehend the news of the day before.
Coach McCulloh coached for 38 years in Maryland for various programs across various sports. He coached in Carroll County for an astonishing 27 years and then brought his brilliance over to Marriotts Ridge for the next 11 years. The Marriotts Ridge football team has faced a lot of adversity over the years. With many personnel shifts and playbook changes, one constant factor at the center of it all was Coach McColluh. "He was really the heart and soul of the program. When I asked Coach Lewis who the next coach was going to be he said it didn't really matter as long as Coach McColluh was there, y'all will be just fine," senior Defensive Captain Carter Brown said.
Football teams, just like any sports team, grow bonds that are simply unbreakable. Brotherhoods and families that form a home away from home, especially for student athletes. So when a member of the family passes on it's hard on everyone in all aspects. Coaches tend to wear a lot of different hats as role models, mentors, or even just someone to talk to for these high school athletes. Anyone who has played a sport and been with the same coach for a number of consecutive years knows the bond that he or she grows with that coach. It's a relationship like no other, and is even more unique and special when it's a high school coach that you can see everyday in school. High school is a time of immense growth for everyone and to have that constant shoulder to fall back on. That is what Coach McCulloh did and it was a gift that they will cherish forever.
"He was more than a football coach. He taught us a lot about life, what to do on and off the field," Brown said.
When a person as impactful as Coach McCulloh isn't there anymore it is a loss felt by everyone.
"We had practice yesterday and something was missing," senior Defensive Captain said.
Many feel they will never find someone who will replicate what Coach McCulloh brought to the field everyday. "He left a tremendous impact. He left a void that's irreplaceable. The way he mentored the kids all the time and effort he put into the program. That's irreplaceable," Coach Lewis said.
When asked to describe their coach in three words the most common themes were: work ethic, confidence, and passion. You couldn't ask for anything more in a coach, especially a defensive coach in football. A sport that is arguably the most physically demanding, having someone to show you how to grind through difficult situations and learn is something that no one will ever take for granted. "He made me work harder, it's hard to not work hard with him around us," junior Defensive Captain Martin Lunsford said.
Loss is never easy, no one ever said it will be. But living out Coach McCulloh's memory will be something that defines who this team is as players, men, people, and what it means to be a Marriotts Ridge Mustang.
About the Contributor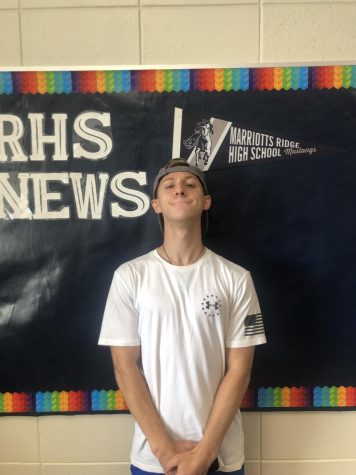 Ryan Lippe, Editor In Chief
Hi y'all my name is Ryan Lippe. I'll be the editor in chief for this year, and I'm so excited to be here. When I'm not here I'm a captain for the Cross...