MRHS Fall Play Covid Adjustments
With the return to in-person school, the student body is adjusting to learning in an environment with COVID-19 safety precautions. Marriotts Ridge High School's (MRHS) theatre department is figuring out how to navigate this new school year while beginning rehearsals for this year's fall play, Shakespeare's The Comedy of Errors.
Many things will have to change for this year's play in order to follow the county's COVID -19 precautions and keep the students participating safe. "[Being in this COVID-19 precautionary environment] definitely creates new challenges," theatre director Mr. Beall said.
Auditions for this year's play were held through a google form where students submitted a recording of a comedic Shakespeare monologue of their choice. This new audition format received positive feedback from the students.
"I actually kind of liked doing the online audition because it was a video submission so I could redo it if I messed up, which was a lot less pressure than before," freshman cast member Jake Schrieber said.
The Marriotts Ridge theatre department had their first rehearsal for the fall play after school in late September. The students did not yet know what play they would be performing, but they were still ready to get started with first rehearsal traditions. In a typical school year, the students would know the play prior to auditions, but this was yet another change this unprecedented school year created.
"Theatre games are a big part of the beginning of each show, so we've been trying to do the ones that allow for social distancing and ice-breaking. Some rehearsals, if weather permits, we've been taking it outside, so it's easier to do everything," senior Isabelle Sumann said.
Unfortunately, several difficulties have come to light with the content of the play.
"[Shakespeare is] difficult to memorize because it's not modern. It just kind of feels like you're speaking Simlish, [the language spoken in the video game, The Sims]," junior Bella Virden said. "But I think we'll be able to pull through."
Shakespeare can be a difficult genre of theatre to perform, especially for high school students, considering the language is so much different than modern dialect. It will require extra time on the part of the students in order for them to get a good grasp on the themes of the play. Although this play may call for more effort outside of rehearsals, the students are working hard to learn their parts for the upcoming performances.
After the 2020 spring musical was cancelled, students were unable to enjoy the performing arts due to the covid climate. Several precautions have been taken to ensure the safety of students while working on the play.
"[Having too many people in this Covid-19 setting] was definitely a concern, which is part of why I decided to have the production outside," Mr. Beall said. "We do have two different casts, so even though the total in the cast is around 28 or 29 [people], it will be split for the performances."
The final performance will be held outside for safety reasons, but this change has created unexpected benefits. Since it will be outside, the audience members will be able to eat food and drinks during the performance, something they were unable to do before when performances were held in the auditorium. The audience will also have a better view of the performers as they will be performing on the bermuda grass.
Despite this major change, things have begun to return to normal with the start of the new school year. Stage crew, however, encountered some difficulties in preparing for an outdoor performance.
"For the most part, we've been pretty lucky this year that we can actually be together. We obviously cannot do a lot of our technical stuff, which is unfortunate because the lighting and the sound crew want to get in and help, but if we're outside, we will not be mic-ing people, we will not be using the spotlights," senior stage manager Katelyn Lewicky said. "For the actors, though, I think we are able to mostly go back to normal."
The theatre department is still trying to train students involved in stage crew how to use mics, spotlights, and other technical equipment in order to give them the backstage experience, but unfortunately it will not be put into use for the actual performances.
Although COVID-19 has prevented the theatre department from performing last year, students are determined to make The Comedy of Errors an amazing show.
"It's just such a creative group, and there's so many helpful and resourceful students," Mr. Beall said. "We can work together to problem solve and figure out how we can make the best of this new scenario."
The whole theatre department is collaborating to make this show just one more of MRHS' incredible performances.
About the Contributor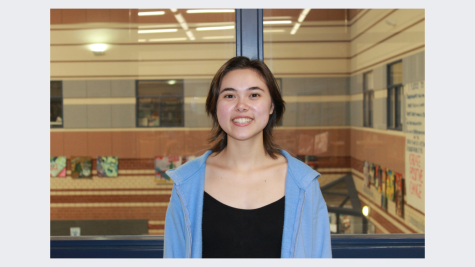 Mars Early, Arts & Opinions Editor
Hey! My name is Mars, and I'm a senior. I'm excited to be the Arts and Opinions editor this year for The Stallion. I am involved in musical theatre...