Traffic Crisis/Bus Shortage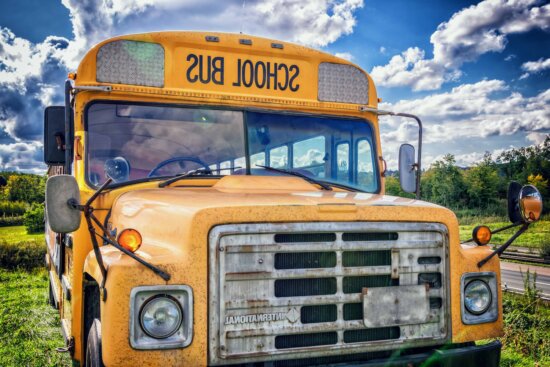 The bus shortage is impacting students' daily lives here at Marriotts Ridge and across the county. With an insufficient number of bus drivers, schools have to double up routes. For example, a bus driver will take a few students to school early and loop back to drop off more students at school later. With crowding also being an issue, there are sometimes students have no seats available to them. Increased student populations mean that more people are trying to navigate the already tricky commute and complicated parking lots. The drive is one road in and one road out to both the high school and the middle school, so naturally, problems arise.
The bus crisis has led to congested roads around the school entry road. Many students will arrive late to school or have to leave much earlier than before to ensure an appropriate arrival time to school.
"I'm five minutes away from the school, and it takes me 25 minutes to get here," senior Lily DiMonda said. "I'm sometimes late, and I hate wasting gas in my car."
Student drivers at Marriotts Ridge encounter difficulties, unused to high-density traffic.
"Just being a student driver is really scary because you have parents honking at you," senior Colette Buechler-Neimeyer said. "The other day I was pressured into turning and almost got into an accident."
The crisis is further aggravated by the feeder middle school. For years, the close start times and complicated drop-off loops between Mount View and Marriotts Ridge have caused a time-wasting backup. With the new bus shortage, there are extra complications. There is only one entry to both schools. With high traffic on route 99, many students stay at the light at the intersection for a longer time, making it harder for drivers to get into the schools. Students then end up late to school due to the time wasted at the one intersection.
"Changing the start times [for the middle and high school] and making them far apart so not as many high schoolers and middle-schoolers are getting in at the same time could fix the problem," sophomore Una Remmel said.
Because of an increase in student population and fewer bus drivers, many buses are overcrowded. Some buses even allocate three students to each seat because there is not enough room for all the bus riders.
"When I go home, the bus is so crowded that one or two people would have to sit on the floor," freshman Veronica Marano said. "This has happened to me many times."
For the beginning weeks of school, exceptions were made for those arriving late. As in past school years, a tardy table has been implemented to curb the number of students entering late. Still even with the tardy table, the school has postponed late times because of the large amount of students stuck in morning traffic.
"Honestly, not having a tardy table and figuring out a better system instead could fix the problem," sophomore Annelise Vetter said.
As students weigh in on options to fix the traffic crisis that ails our school, the bus shortage must be fixed for students to have a better experience to and from school.
About the Contributor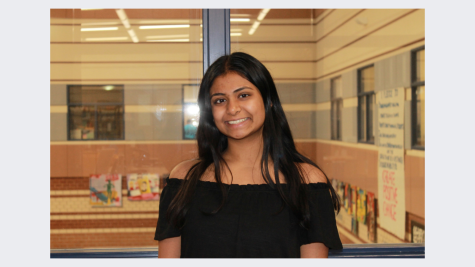 Isabel Mathews, Managing Editor & Head of Multimedia
Hey there! I'm Isabel, and I am a senior. This is my third year in journalism, and I am serving as Managing and Multimedia Editor. I'm involved in Class...