Certified Lover Boy Vs Donda
As famous rappers of today's era drop their new albums in 2021, there are two albums that stand out: Certified Lover Boy by Drake and Donda by Kanye West. Drake and Kanye are some of the biggest rappers of the past decade and both of them dropping albums in a matter of a month and a half has started some arguments about which is better. Marriotts Ridge students shared their thoughts on both Certified Lover Boy and Drake.
"[The albums were] good, a little bit overrated but overall a solid 8/10," freshman Lucas Chaves said.
It could be a bit overrated due to the popularity of Drake and how he hasn't released an album liked by the media since 2018.
The rappers who were featured on Certified Lover Boy were Jay Z,Kid Cudi, Travis Scott, Lil Wayne, Future, Yebba, Young Thug, Lil Baby, 21 Savage, and more.
"It's good, it's really good actually, I liked the production a lot," sophomore Kaedin Jones said.
Certified Lover Boy was made by 48 different producers including Noah Shebib, Masego, Jarrel Young and many more.
Certified Lover Boy has been out since September 3rd of 2021. In the first week there were 613,000 copies sold. This number was gathered by streaming charts, radio airplay, and physical CD copies. Some of the biggest hits are Champagne Poetry, Girls Want Girls featuring Lil Baby, and Knife Talk featuring 21 Savage.
Students also shared their thoughts on Kanye West's album, Donda.
"I think it was a very good album,I think it had a lot of music. I think it was a lot to digest. Overall it was a 9/10," Chaves said.
Donda has been out since August 29th 2021. In its first week, Donda had 309,000 sales, just about half of those of Certified Lover Boy. Some of the hits on Donda are Moon, Praise God, and Jonah.
When asked to choose which album is better, Marriott Ridge students' opinions were varied.
"Donda, because I like Kanye more. I like his flow and his ability to convey words," Chaves said.
Many students had varying opinions based on their preconceived notions about Drake and Kanye West as artists. Some went in with high expectations and enjoyed it more, while others were more skeptical of it.
"Certified Lover Boy because it's more upbeat than Donda, Donda is more depressing and slower then most of the songs on Certified Lover Boy," Kaedin said.
While Drake's 7th studio album Certified Lover Boy did better than Kanye's 10th studio album Donda in a sales sense, people are still very excited about Donda due to the style of Kanye's music. However, a lot of Kanye fans do not like Certified Lover Boy at all.
Both of these albums are both contenders for album of the year. Certified Lover Boy has a variety of styles of music and Donda has a new feeling from Kanye. We'll find out in November whether one of these great albums will win album of the year.
About the Contributor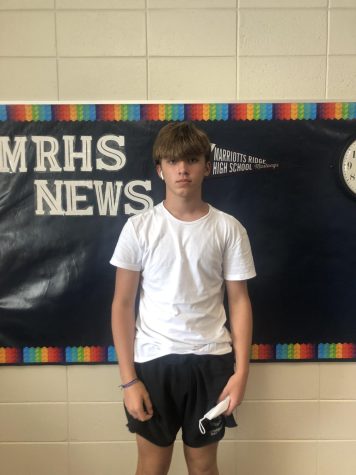 Lukas Trellis, Staff Writer
My name is Lukas. I'm a freshman and this is my first year in journalism.I like playing basketball and hanging out with my friends.