New Students at MRHS (Redistricting)
Marriotts Ridge has seen an increase in redistricted students this year from other schools all across the county. Being a new student can be difficult; everything around them is unfamiliar and new.
"It can take time to get used to a new school, I was redistricted to Marriotts Ridge two years ago," senior Alex Choi said.
Many of the students interviewed were redistricted in 2020 from surrounding schools including River Hill, Wilde Lake, Centennial, and Howard High School. Reasons for redistricting vary, but the primary reason is due to overcrowding in other schools. Marriotts Ridge accommodates students from the county redistricting plan.
As the new students acclimate to their environment, many develop various opinions about this school.
"This school is pretty good. It's different from my other school, River Hill, which is arguably more competitive with sports," junior Mnayle Mohammad said.
Although being in a new school where surroundings are unfamiliar, many students provide their positive feedback and views.
Some students provide their constructive criticism. "A few problems I face daily relate to the parking situation in the school parking lot. There is a buildup of traffic which can take a while to clear up," Choi said.
Parking and entering school grounds tends to be an issue for both redistricted and past students as Mount View Middle School and Marriotts Ridge High School staff and students share the same road to enter their premises.
"Most times I enter the school roadways, it becomes very dense with traffic due to the time of opening for both Mount View and our school," Choi said.
Build up of traffic usually occurs on school roadways when the schools doors are opened, and when school is dismissed.
Redistricting to a new school can be difficult for many, as leaving an old school will leave behind all memories, friends, and teachers. Hopefully new students will be able to enjoy their stay at Marriotts Ridge, and cherish the memories.
About the Contributor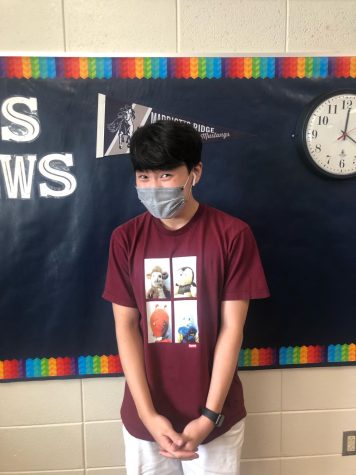 Dylan Lee, Staff Writer
Hello, My name is Dylan Lee and I am currently enrolled as a senior in Marriotts Ridge High School. I enjoy taking journalism and look forward to working...