Girls Soccer Season Recap
The Marriotts Ridge Girls Soccer Team outdid themselves this fall sports season. After last year's unfortunate loss to Glenelg in the county semi-finals, the girls' varsity soccer team worked hard to achieve their goals. Not only did they beat Glenelg this year, but they also remained undefeated throughout the entire regular season, securing them the title of county champs. Thanks to the team's talent, and the coaches' strategy, our Mustangs have closed out their season with a 14-1-1 record, tying Atholton, and losing to Hebron in regional finals.
The season started with summer training; they did everything from workouts to captains' practices, solidifying the team's relationships.
"We have such a good bond that it's hard for people to understand because of the mutual respect we have for each other; we can yell at each other and tell each other what to do on the field and even if it comes across as rude we know it's all out of love," senior captain Megan Wagner said. "Everyone is so determined and hard-working and puts their all on the field when we're playing."
A 0-0 tie against Middletown and a 5-0 win against Northeast proved to be a great start to the season.
The Mustangs then went on to play Mercy High School, one of the best private schools in the state for soccer, winning 3-1. Practices continued, and the team grew stronger and stronger as they moved into the first in-county and recorded games. The shutouts continued, with Hammond and Oakland Mills both falling to the dominant Mustangs.
In the semi-final game last season, Marriots Ridge played Glenelg. A tie at the end of regulation leads to heated overtime. The teams fought hard through both additional periods but still ended up with a tie. This led to a Penalty Kick shootout, which the Gladiators barely scraped away with.
When Marriots Ridge played Glenelg this season tensions were at an all-time high. With not even 6 months in between, the rivalry between the two teams was fierce. The Mustangs got their redemption, not only did they beat Glenelg, settling their previous loss, but walked away as the county champs.
"My favorite game from this season is the game against Glenelg. Last season we lost in the playoffs and their whole team posted so much stuff and talked so much trash; when we came back this year, it felt really good to not only beat them by 1 but by 2," Wagner said.
An undefeated campaign followed, stopping only for a tie with Atholton, and continuing to Senior Night, the last game of the season. This was against Centennial and a 3-0 win secured the Mustangs the county championship. This game cemented an incredible achievement, a lossless season, the Mustangs had gone undefeated.
Throughout all their games, the girls showed true spirit, for both their tight-knit team and for their school.
"Before every game, we would blast music in the wrestling room," senior Caroline Albert said. "We always want to be ready and hype up for the match."
The team members had their special rituals to ensure good luck.
"My pregame ritual consists of touching the ends of both goalposts of each goal before the game starts," freshman Jaya Shelat said.
The soccer team captains, Megan Wagner and Giavana Liberto, also had their unique superstitions to ensure victories.
"We always wear our black captain's band on our right arm and always call tails when we call the coin toss," Wagner said. "Doing the same thing before every game makes us believe that our superstitions are helping us."
The county champions went on to regional finals, where they were unfortunately beaten by the Mount Hebron Vikings. The team pledged to bring the same determination next season, expecting to perform even better.
"Having the mentality that we can always do better and improve played a big part in all our wins and progression across the season," junior Giavana Liberto said. This same sentiment can be applied to secure future victories.
Ultimately, the Marriotts Ridge girls soccer team performed exceptionally well this year and will continue to rack up wins in future seasons.
About the Contributors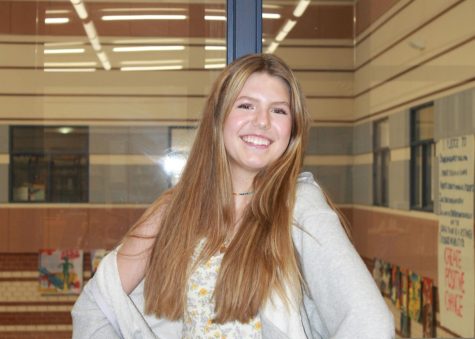 Meghan Larsen, Head of Multimedia
Hey y'all! My name is Meghan, I'm a senior, and this is my fourth year in journalism. I love all things social media and entertainment, so my job on...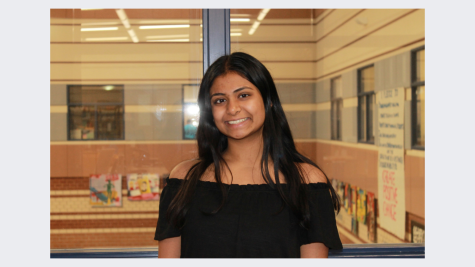 Isabel Mathews, Managing Editor & Head of Multimedia
Hey there! I'm Isabel, and I am a senior. This is my third year in journalism, and I am serving as Managing and Multimedia Editor. I'm involved in Class...