MRHS Thoughts on Black Friday
With Thanksgiving season and Black Friday coming up quickly, many students have different plans for what they are going to do. Great sales are going on all around, so there are a lot of different ways to spend Black Friday.
Although there are many stories of injuries and even deaths happening during Black Friday, several students expressed good will towards the de facto holiday. For instance, many students are going with their family to buy items. One of these students, Pranav Avula, believes that Black Friday has a lot of good to offer.
"I don't consider Black Friday a holiday, but I do consider it a day on the calendar. I mean it's kind of cool. A lot of good things happen, other than people raiding stores," senior Pranav Avula said.
Some students find Black Friday useful to get needed items for a good price.
"Black Friday is cool- I think I'm going to go out to shop since we moved into a new house and need furniture," sophomore Tanvi Potukanuma said.
Others have more negative opinions of Black Friday. Nowadays there is a growing number of consumers who chose to skip out on Black Friday and shop online on Cyber Monday. Cyber Monday is like Black Friday except it is for online stores. It is a great alternative for those who find Black Friday inconvenient or are concerned about safety.
"I will probably shop on Cyber Monday. It's easier to shop online," senior Sean Rayburn said.
Along with the concerns about Black Friday comes concerns of participating during the pandemic. A lot of students are excited to go Black Friday shopping but are hesitant about going due to the virus.
"People don't really have to wear masks anymore so if people go to buy stuff I'm sure the virus will spread a bit, but I'm vaccinated so I'm sure it'll be fine," said senior Chris Moon.
With more and more people being vaccinated there is no doubt that there will be large numbers of people who feel protected enough to shop during Black Friday.
The students of Marriotts Ridge have diverse attitudes towards Black Friday. Whatever Marriotts Ridge students decide to do, hopefully they will be able to stay safe during this year's Black Friday.
About the Contributor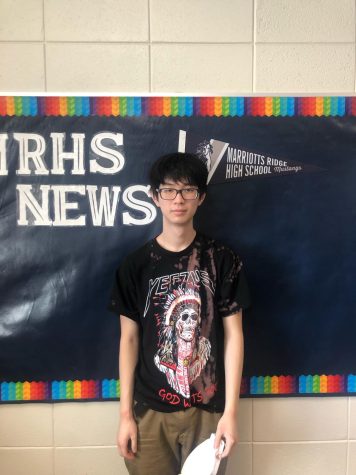 Alex Joo, Staff Writer
Hi, my name is Alex Joo and I am a senior at MRHS. This is my first year of journalism and I am a staff writer. I look forward to writing many articles...