Field Trip Restrictions
With schools opening up and getting back to normal after the pandemic, field trips and their restrictions have been a topic of discussion between the staff at Marriotts Ridge.
According to Ms. Goldeisen, there are no overnight field trips this school year. There are also protocols for specific times students must return on day trips and how many staff chaperones are required to attend.
The Office of Risk Management oversees field trip requests for the whole school system.  "We're allowing out of state field trips, just not overnight trips. There seems to be a perception that there's no out of state, but don't worry there is," HCPSS Risk Management Specialist Andrea Misner said.
Misner said that there's been a decrease in teachers applying for field trips so far in the school year. "We actually have a significantly low amount of field trips being requested. So far the majority of the trips are ones in New York."
Here at Marriotts Ridge, now that out of state field trips are allowed, Mr. Ellis is planning a field trip for the band and Career and Technology Education teacher Mr. Rosenburg has planned to take his students on a Harley-Davidson Factory Tour in Pennsylvania.
Usually for computer integrated manufacturing the students must go on a tour for an assembly line and are shown the different methods of mass production. Mr. Rosenburg can finally show his students their curriculum being used in real life situations now that out of state field trips are being approved.
"I'm waiting to hear back from Harley Davidson because they did suspend us because of Covid for a while. I'm hoping as the year goes on that they'll re-open and start doing the field trips," Rosenburg said.
With Covid-19 still being present, vaccinations and testing requirements have been a consideration. "Students don't have to be vaccinated or tested, however it's a case where we review each trip. If the destination needs some sort of verification, we let the schools know so they take care of it," Misner said.
Teachers are always reminded about Howard County's health protocols and should follow those tips especially going on a field trip.
After several years without any field trips, the students and staff are looking forward to enjoying some quality time with each other on their trip.
About the Contributor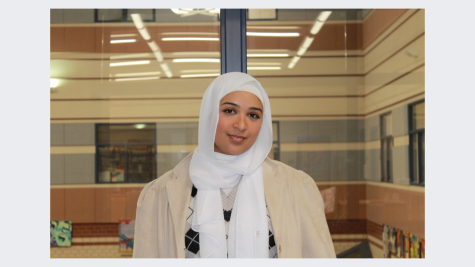 Sidrah Rizvi, Copy Editor
Hello! My name is Sidrah, and I'm a senior! This is my fourth and final year of journalism, and I'm a copy editor. Outside of school, I love driving around,...