Winter Dance Showcase
The Winter Dance Showcase, on December 3rd, marked the Marriotts Ridge Dance Program's first concert in two years. The MRHS Winter Dance Showcase was held in the auditorium and featured dance levels one through four, Junior Company, Senior Dance Company, and the Mount View Middle School dance team.
Considering financial burdens from the pandemic, Ms. Reyes, the dance teacher at Marriotts Ridge, made the concert free of charge so more people in the community could view the performance. Instead, the dance program asked for donations.
Last year, while virtual, the dance program was unable to truly showcase their talents. Still, Ms. Reyes believes last year was crucial in perfecting the dance program.
"[The previous academic year] took us in a different direction to enter more into the tech world of dance and try to figure out how to orchestrate the music along with the movement," Ms. Reyes said. "This was a good learning experience for everyone. But performing arts is all about being on the stage and being able to see our audience."
Although dancers were reunited back in the building this school year, issues arose regarding performance and practice restrictions.
"A lot of us have to get used to being back on a stage in front of a live audience. We also have to dance with masks which is very different from our last concert in 2019," junior Jadyn Kelly said.
Unlike their previous showcases, the dancers will be wearing masks due to Howard County protocol. Considering that dance is a performing art that relies on facial expression, dancers had to modify the way they conveyed emotion.
"We've had to figure out how to amplify or magnify the way that we accent our movements to try to get the same message across without using facial expressions," Ms. Reyes said. "For instance, our last piece is a very upbeat smiling piece. And I've said to them, go ahead and smile behind the mask because your eyes do change. The audience will be able to feel that energy instead of just a blank stare."
However, besides wearing protective masks, students had a lot of freedom in preparing for the performance. The MRHS Dance Program rehearsed relentlessly for their first stage performance of the year.
"We've been working hard as a group to practice over and over again and pay attention to each other," sophomore Gracie Taylor said.
The dance program repertoire includes different genres, including jazz, musical theatre, and holiday pieces.
"I'm excited about the various styles of dances we will be presenting," senior Jackie Palmer said. "It shows a lot of versatility and keeps things interesting."
Many of the students who take part in the dance program are extremely passionate about their art.
"I feel energized and excited when I perform," senior Amanda Stephens said. "Dance is like an escape from reality."
During the school day, students have a whole class period devoted to working with their peers and rehearsing their repertoire. Many feel that having dance class on their schedule is gratifying. Many students treat it as a mental break in the day, they can be with their friends and practice an art that they all feel very passionate about.
"I get to do what I love with my friends, and it always feels so rewarding doing a piece that I have been practicing and mastering for so long," junior Lily Eshelman said.
The dance team members believe that the safe and fun environment they have in class encourages their ability.
"Everyone is super talented, and we always have a lot of fun in rehearsals, while also maintaining a professional environment. We all work well together," Kelly said.
Students were rather eager to get back out on the stage and perform their best for the school community. After years of not being able to dance side by side, it is heartwarming to have witnessed the comeback of the MRHS Winter Dance Showcase.
About the Contributors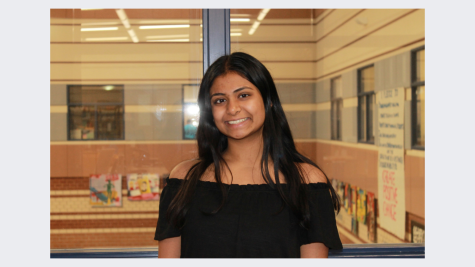 Isabel Mathews, Managing Editor & Head of Multimedia
Hey there! I'm Isabel, and I am a senior. This is my third year in journalism, and I am serving as Managing and Multimedia Editor. I'm involved in Class...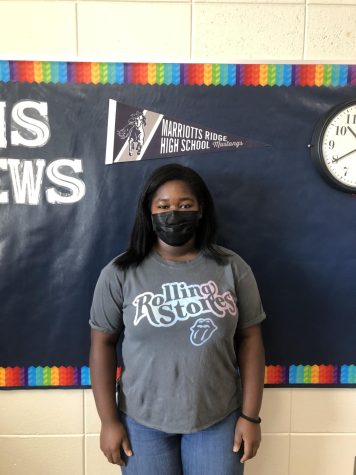 Kierstin Delk, Feature Editor
Hello, my name is Kierstin Delk. I am in Journalism III and work as a staff writer and feature editor. In my free time, I like to hang out with my friends...