Should Colleges Continue to Require Standardized Tests
In recent years, many colleges have announced plans to phase out the use of SAT/ACT scores in their application process. Now that the COVID pandemic has forced more colleges to make their applications test-optional, the possibility of a future where the majority of colleges do not require either of these tests is increasing.
Already the University of California system, which includes 10 campuses, is phasing out the SAT and ACT, and other prestigious schools such as the University of Chicago are becoming test-optional.
The SAT is responding to this by transferring the exam to a digital format and making adjustments to the test that will take effect in 2024. This recent announcement has given more attention to the already growing question of whether or not colleges should consider these scores as accurate portrayals of a student's abilities.
Many detractors of the SAT and ACT believe that the tests are not the best representations of a student's abilities. Many believe that the SATs test students on, ironically, how well they can take a test.
"You just need to know how to take the SAT. It's a completely different skill set," senior Chris Moon said.
Some students have seen other students getting scores that don't reflect their academic ability.
"I know really intelligent people who didn't do too well on the SAT. I think colleges rely too much on it," senior Nadeen Alomar said.
While some students believe that the SAT and ACT don't accurately measure their ability, others believe that it is a good way for students who struggle in the classroom to prove that they can do well in college.
"I like them [the standardized tests] because as someone who has ADHD and kind of finds it hard to go home and do homework and classwork, just being able to sit down for a few hours and prove that you know stuff is a great opportunity," senior Noble Przyborowski said.
The news of colleges starting to phase out testing has been received with mixed opinions. While some students see it as a welcome change, others believe it to be harmful to those who do not have a high-grade point average. Some are concerned that the lack of test scores will negatively impact those who did not do well in the online learning environment.
"You're isolating a whole sect of people who were struggling the most during digital learning because it's all menial work with barely any tests," Przyborowski said.
Still, many believe that focusing on grades and extracurricular activities will show a truer view of what a student can do.
"I think getting rid of them [the SAT and ACT] is good because standardized tests aren't the standard for everybody. Some people might have learning disabilities that make it difficult for them to fit the typical student it's made for," junior Elizabeth Choi said.
The lack of these tests will affect different students in different ways, and their opinions reflect this fact.
About the Contributor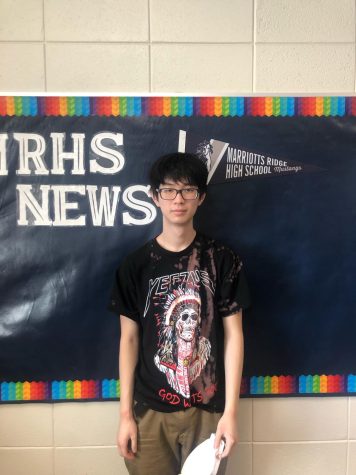 Alex Joo, Staff Writer
Hi, my name is Alex Joo and I am a senior at MRHS. This is my first year of journalism and I am a staff writer. I look forward to writing many articles...