Unique Graduation Speeches Needed For A Unique Class
As seniors at Marriotts Ridge prepare to walk down the graduation stage, many are encouraged to audition to speak at graduation ceremonies. The Class of 2022 has had an unusual high school experience, with a little over a year and a half of pre-pandemic school, a first semester fully virtual with the option to return hybrid later in the year, and finally a homecoming to the building. Now, as they graduate, the best speakers will be chosen to close off their unique high school experience, either at the Farewell Assembly, Commencement Ceremony, or Class Night.
Any interested seniors must submit a typed document of their speech by February 17th to Ms. Rashid. The speech should be less than three minutes but no less than two minutes. Potential speakers will be evaluated for how relatable, yet distinct, their speech is. If chosen as a semi-finalist by the teacher committee, they will then be evaluated at auditions on February 28th for the delivery of their speech. If selected, students will be notified of their influential role and are expected to meet with both Ms. Rashid and Mr. Beall (the theatre teacher) to adjust their speeches if necessary.
Graduation speeches have taken place ever since the first senior class graduated and have even continued with the pandemic in recent years.
"Even during Covid, we had recorded speeches and keynotes," Ms. Rashid said. "The kids recorded them from their homes, and it was a part of the video presentation."
While not virtual this year, this tradition is sacred to the student community, and students are encouraged to submit speeches. There have been amazing and unique speeches that have inspired the graduating classes.
"Even if you think your idea will never be accepted, odds are that if you show up in person and audition and deliver it in a way that's interesting and creative and compelling, you're definitely going to be competitive," Ms. Rashid said. "If you're at all on the fence about it, you should just submit the speech and take the risk."
The Class of 2022 is one like no other. They have persisted through troubling times and have made cherished memories. Students interested in speaking to their unique class should take the opportunity before they embark on a new chapter in their lives.
About the Contributor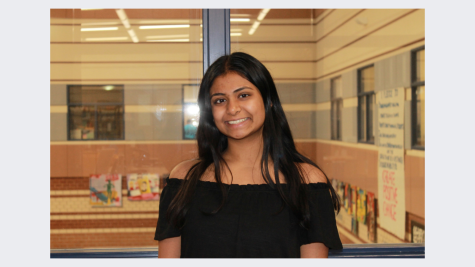 Isabel Mathews, Managing Editor & Head of Multimedia
Hey there! I'm Isabel, and I am a senior. This is my third year in journalism, and I am serving as Managing and Multimedia Editor. I'm involved in Class...