Mr. Rawlings Recognition
Marriotts Ridge's very own choral teacher and director, Ross Rawlings, has been selected to be featured in the 2022 edition of Marquis Who's Who in America.
The Marquis Who's Who is a publishing company that provides biographical information on notable people both through the publication of directories and via its website. Mr. Rawlings will be featured as a part of the Who's Who in America 2022 directory, a specific edition that focuses on notable people throughout America.
Rawlings was interviewed by the publishing company where they gathered and confirmed information about his life and accomplishments that will be featured in the directory.
"I was interviewed by them, and they already had a lot of information on me. They've gone back to my birth date and researched me and looked at reviews that I've had. They knew so much, but I helped fill in some of the gaps. When this appears in book form, I'm going to get a full page with a photo. Some people get a paragraph, some people get half a page, but I'm getting a full page. It's really quite an honor," Mr. Rawlings said.
Rawlings has led a very accomplished life thus far, with his achievements reaching beyond his teaching career. Marquis Who's Who has recognized Rawlings' work as an educator, but also as a musical director and composer, among other noteworthy accomplishments.
"They are basing my entry on notable accomplishments, not only as a musician and pianist, but also as a musical director and conductor. So all of my Broadway and touring, my published arrangements and compositions, and my teaching, as well, which is really cool," Mr. Rawlings said.
The Marquis Who's Who series of biographical directories, including the Who's Who in America edition, has featured countless other notable people around the world, including presidents, scientists, award-winning poets and writers, successful entrepreneurs, and so many more. Being selected to be featured alongside other distinguished individuals is an incredible achievement and honor.
"It's humbling because we, [teachers], do what we do because we love what we do, and we just happen to do this stuff, but other people see it as something bigger and greater which reinforces that we need people to [teach] because we have a profound impact on others," Mr. Rawlings said.
This is an incredible recognition that is worth celebrating in some way or another.
"I might send a link [of the biography] out to people or maybe have a nicer dinner. I don't know if I'm going to do an unveiling party, but I'll probably bring it into school to show people," Mr. Rawlings said.
Mr. Rawlings has accomplished so much in his life and is deservedly being recognized for all the things that make him a wonderful teacher. The Marriotts Ridge choral students are lucky to be taught by such an esteemed individual.
About the Contributor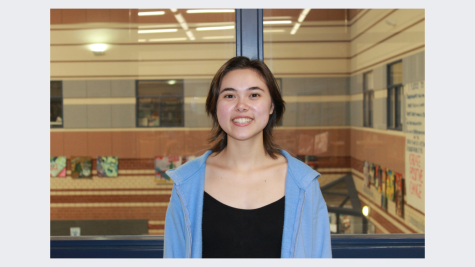 Mars Early, Arts & Opinions Editor
Hey! My name is Mars, and I'm a senior. I'm excited to be the Arts and Opinions editor this year for The Stallion. I am involved in musical theatre...