Mustangs Explore Exciting New Club Opportunities
Recently, Marriotts Ridge has seen an influx of new clubs. These clubs represent the diversity of hobbies and passions that exist at Marriotts Ridge. In discovering what new and exciting opportunities Marriotts Ridge truly has to offer, students must look to this new roster of welcoming and enthusiastic clubs with an open eye.
One of the many new clubs at Marriotts Ridge is the Music Creatives Club. This club allows students to get involved in the music-making process and connect with other music lovers. The group hosts workshops in which students can learn how to make their own music as well as share music they have made with other club members.
"I wanted to make the [Music Creatives] club mostly because I wanted to share a space with other people who shared the same interest with me: music. I have been making music since I was 12 and I like knowing people who hold the same interest as me because it's a creative space to bounce ideas around and that's basically what I wanted with this club," founder of the Music Creatives Club, freshman Nishith Tripathi said.
Marriotts Ridge students have a variety of unique hobbies. One such hobby is crocheting. Marriotts Ridge has a new Crochet Club where students can learn to crochet/knit or strengthen their existing crochet/knit skills through activities such as crochet movie nights and fundraisers selling items students have crocheted. The club's focus is not just on the art of crocheting, but to give students at Marriotts Ridge a stress free environment where they can unwind.
"We hope that students who participate in the club will be able to take a break from the stress of school and decompress after a long day. We wanted people to be able to have a safe space to crochet and just have fun. We also wanted people to be able to extend their crocheting abilities and to share knowledge with one another," Crochet Club board member, junior Nitya Patel said.
The Crochet Club is not the only new club at Marriotts Ridge that aims to create a fun and chill environment for students, however. The Mystery Club shares a similar intent.
"With so many STEM and academic clubs, I wanted members to have a place to relax with their friends," founder of the Mystery Club, junior Haibib Kerim said.
The Mystery Club offers a fun environment for students at Marriotts Ridge who have an interest in puzzles and riddles. Students can play an array of board games, as well as participate in escape rooms and scavenger hunts.
These clubs have been established to provide a relaxing, fun environment for students. However, for students at Marriotts Ridge who are looking for ways to stay productive and achieve their goals, there is a club for them as well. The We Got This Club was formed in order to encourage students to set goals and increase their self-esteem.
"The purpose of the [We Got This] club is to achieve goals and document progress throughout the year. As students achieve their goals, they are able to feel good about themselves and stay productive. Furthermore, we hope to connect students from different grades," founder of We Got This, junior Joanna Chang said.
These clubs represent only a small selection of the many clubs that have been established this school year. Countless students have taken the initiative to create extracurricular spaces for their peers that reflect the variety of interests that exist at Marriotts Ridge, making students feel more at home. Whether it's playing Clue in the Mystery Club or composing music in the Music Creatives Club, Marriotts Ridge has a club for everyone and all interests.
About the Contributor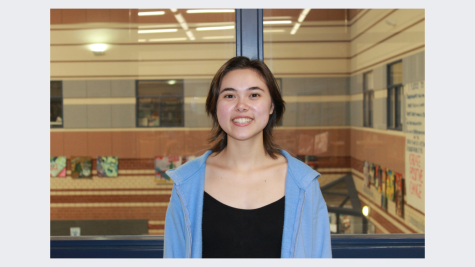 Mars Early, Arts & Opinions Editor
Hey! My name is Mars, and I'm a senior. I'm excited to be the Arts and Opinions editor this year for The Stallion. I am involved in musical theatre...