Marriotts Ridge Takes a Chance on Mamma Mia!
The Marriotts Ridge Theatre Department is putting on the musical Mamma Mia this fall semester under the direction of Marriotts Ridge's new theatre teacher, Ms. Greffen.
With the arrival of a new teacher comes new changes. In past years, the theatre department would feature a play in the fall and a musical in the spring, but Ms. Greffen has decided to put on a musical during the fall semester instead.
Many students who have participated in Marriotts Ridge's theatrical productions in the past have positive things to say about this recent change.
"I am excited about the new show schedule. I think it will give us a better opportunity to recruit new students and to allow more students to shine and show their talent. My hope is that this will bring more interest to our theatre program; not just from within the school, but in the larger community as well," senior Nathan Kabrhel said.
Marriotts Ridge had a legacy of putting on exceptional shows, but because of the pandemic, the theatre department has been unable to produce a full show since its production of The Addams Family during the spring semester of 2020, which, unfortunately, students were unable to perform. The cast members of The Addams Family spent months perfecting dances and songs, only to have Covid-19 close down schools right before the performance dates. It is an understatement to say that students are missing the stage.
"I have been doing musicals since I was five years old, but with Covid and everything, things have been a lot slower, so I haven't done an on-stage musical since the summer of 2021. I am craving to be on the stage, and I'm so excited for this musical," senior Jadyn Kelly stated.
When Ms. Greffen was transferred to Marriotts Ridge, she knew she wanted to put on a big, lively production that would entice new students to get involved with the theatre program and revive the spirit of the theatre community at Marriotts Ridge.
"Mamma Mia is one of those sell-out shows—it's got a lot of name recognition in the title. It's really popular, and it just has a big cast. It's one of those shows that need actors, singers, and dancers," Ms. Greffen explained.
While Marriotts Ridge continues to return to normalcy, the audition process for Mamma Mia looked different than it did prior to the pandemic. It was neither completely in-person nor completely virtual, like it was for the musical showcase performed last year.
This year's auditionees were asked to submit a vocal recording via Google Forms, which served as the first part of the audition process. The second part took place in-person; students interested in auditioning came in and learned a short dance routine to the song Dancing Queen from the musical, which they performed for Ms. Greffen the following day.
Even though this process was different from past years, many students liked it better than fully in-person auditions.
"I felt like the two-part audition process was very efficient and wasn't as time consuming as doing all of the auditions in person. It also helped people feel comfortable when singing since others weren't watching them," sophomore Allison Mehta said.
Mustangs are beyond excited to hop into their dancing shoes and put on an amazing show! Come see Mamma Mia on November 10-12, 2022.
About the Contributor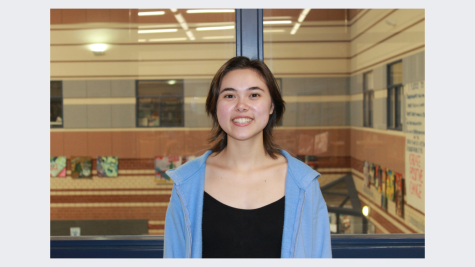 Mars Early, Arts & Opinions Editor
Hey! My name is Mars, and I'm a senior. I'm excited to be the Arts and Opinions editor this year for The Stallion. I am involved in musical theatre...