The Sun Rises on the Class of 2023's Senior Year
On Friday September 2nd at 6:15 AM, the seniors started entering the student parking lot to wait for the sunrise. Senior Sunrise is a tradition for students to celebrate the start of their senior year by hanging out with friends and getting ready for their final year of high school. Since this was the seniors' first event of the school year, many students showed up, filling the parking lot with laughter and joy.
SGA president Alan Zhao expressed surprise at the event's large turnout.
"The turnout was way better than I thought it would be, so I'm pretty grateful," Zhao exclaimed.
According to the senior Class Council president,Joy Ghosh, "We [the Class Council] were glad to see so many seniors attend! I wasn't expecting such a large number, but our Class Council did a fantastic job with advertising both in-person and on Instagram."
The Class Council started advertising for the sunrise on August 27th, and leading up to September 2nd would post information including timings for the sunrise, advice to BYOD (bring your own Dunkin Donuts), and suggestions to bring blankets to ensure that students would be prepared for the event.
That morning, many students had the opportunity to get their food and drinks for breakfast. However, the large number of seniors waiting to get their breakfast created an extremely long line at Dunkin, leaving many students in a rush and others with no food at all. Havish Rekula was only able to get half of his order and then left, due to waiting for over 10 minutes.
"I got there around 6:10 after ordering ahead. There was already a line and only half of my order was done but we were served relatively quickly as we waited in line. As soon as we got to the front of the line to order coffee the cashier left to take care of drive through orders and left us standing there for 10 minutes," Rekula said.
Zachary Fauver, who was also at Dunkin, waited in line to order but wasn't even able to get any drinks for himself or his friends.
"My Dunkin experience wasn't very good. I arrived at the Dunkin on Marriottsville with my friend around 6:00 AM and waited in line until 6:15. It was busy and I waited in front of the cashier for around seven minutes before I decided to leave, so I ended up not getting anything for my friends and [me]," Fauver said.
As the event kicked off, a pickup truck filled with a group of senior guys in the cargo bed drove into the parking lot. The truck was wrapped with a tarp and filled with water. According to Jay Farrell, one of the boys in the car, the whole idea came from senior Nico Mannarelli.
"We wanted to start our senior year out with a bang, so we wanted to do something special. He [Mannarelli] duck-taped a tarp in the back of his truck, filled it up with water the night before, and we all came with bathing suits ready for a great senior sunrise." Farrell said. "We would definitely do it again if we had the chance, I think it brought a great energy to the day and really loosened everyone up. We lost so much of our high school experience to Covid, and we're just trying to make it up with our first normal year."
Now that senior sunrise is over, the next event in line for the seniors is Crab Feast. Crab Feast is a well-known Maryland tradition where seniors get together to eat crab and other foods. This year, the event will be held on October 10th, and many students are already making their plans. Even those who don't enjoy crabs are excited for the festivities.
"I'm looking forward to it, and I plan on making my apron soon! I dont really eat crabs, but I think there's a bunch of other stuff," Leanna Seck said.
As the class members of 2023 look forward to their senior year of high school, they feel excited knowing that there are many fun events ahead awaiting them.
About the Contributors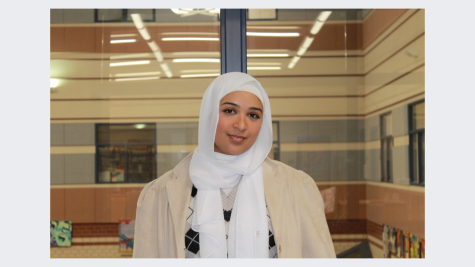 Sidrah Rizvi, Copy Editor
Hello! My name is Sidrah, and I'm a senior! This is my fourth and final year of journalism, and I'm a copy editor. Outside of school, I love driving around,...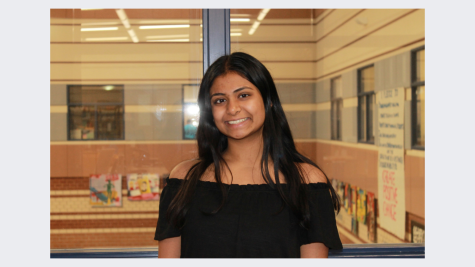 Isabel Mathews, Managing Editor & Head of Multimedia
Hey there! I'm Isabel, and I am a senior. This is my third year in journalism, and I am serving as Managing and Multimedia Editor. I'm involved in Class...