Midnights Album: Students Anticipate a "Swift" Release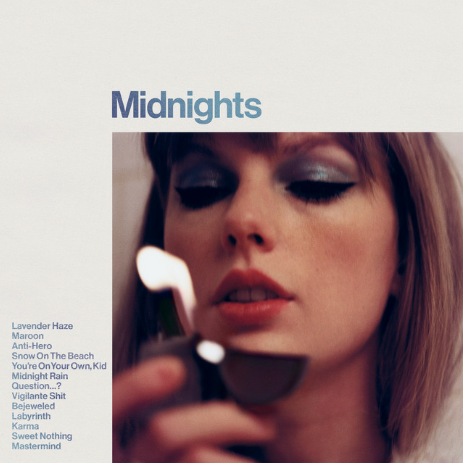 On October 21st 2022, Taylor Swift's new album, Midnights, released two years after her most recent record, Evermore. Many students were excited about this and shared their opinions on the album and what they were expecting from it.
Students had been anticipating Taylor Swift's new album after waiting two years for a new release, aside from the re-recordings being Red "Taylor's Version"(TV) and Fearless TV, which were both released in 2021. Prior to the release of Midnights, students were excited to discover what the new album had to offer from the small hints, such as possible collaborations and song titles until it dropped. While fans uncovered new details, their excitement grew as the release date got closer.
As publicity for her new album, Taylor Swift had been releasing each of her track titles at random on different nights at midnight in a series called "Midnights Mayhem with Me".
"I feel like it's kind of fun because we get a little bit at a time and I feel like it's more exciting and anticipating," sophomore Rory Taylor said.
Many fans who were excited about the album had been watching these daily to see which new track titles would be coming out and see the whole album come together.
"I think it's fun because we get to hear one at a time and it's random," senior Abby Eldridge said.
As the tracks were released over the course of several days, students shared their favorite track titles.
"'Snow on the Beach' and 'Lavender Haze' are the ones that really jumped out at me when I heard it," junior Olivia DeVito said.
Students were excited when Taylor Swift announced her collaboration with popular artist Lana Del Rey.
"I'm really excited, I actually predicted that Lana Del Rey will collaborate with Taylor Swift." sophomore Natasha Randhawa said.
Even people who are not fans of Taylor were excited to listen to the song with Lana Del Rey.
"I'll probably listen to the Lana Del Rey song, but I'll skip through the parts where Taylor Swift is singing," history teacher Ms. Costabile said.
Taylor Swift released her album at midnight on October 21st, and many fans stayed up to listen to it. Taylor Swift's New album brought many different opinions to the table, many of which seem to be positive.
"I love the 'Midnights' album, I thought it was so good." sophomore Allie Bonier said.
The new album is made up of thirteen songs, along with an extra seven in the "Midnight (3am edition)." Fans find these twenty new songs from the album enjoyable as well as relatable.
"My favorite songs on the album are 'Maroon' and 'You're On Your Own, Kid' because those ones are really relatable, I really like them, I feel like they're definitely underrated," Natasha Randhawa said.
Taylor Swift's new album has stirred much commotion within Marriotts Ridge about what her songs are like and how they are feeling about it. There are many different opinions on the album, however it seems to be a hit for those who listen to her and students look forward to many more exciting announcements from Taylor Swift to come.
About the Contributor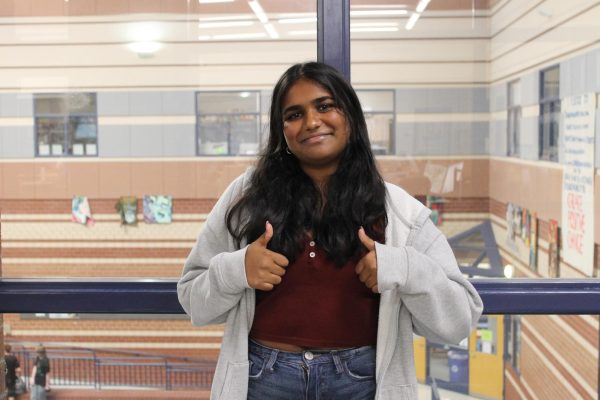 Sami Janakiraman, Managing Editor
Hi, I'm Sami, this is my second year of journalism and I am the managing editor. I love to crochet, reading , being apart of journalism and hanging out...