The Celebrating Jewish Culture Club Ushers in the New Year
During the high holiday of Rosh Hashanah, there's one club that celebrates best; from indulging in culinary traditions to learning about sacred religious services, the students part of Marriotts Ridge High School's Celebrating Jewish Culture Club (CJCC) continue to immerse this school with a deep understanding of the religion.
Although Rosh Hashanah may be lesser known to those who do not celebrate, Marriotts Ridge highlights the importance of all Jewish holidays. While Hanukkah might be a more widely known holiday to those who aren't Jewish, Rosh Hashanah and Yom Kippur, "are our biggest holidays of the year," says junior Cora Selzer. One of the important aspects of the Jewish religion is, as Selzer says, "Coming together as a community,"and to fully appreciate these more unknown celebrations, according to junior Lauren Siegel, "You have to be a friend and an ally!"[to the Jewish community]
Everyone knows the traditional New Year's Eve celebration, in which party hats, noisemakers, and glasses of champagne are shared to kick off new beginnings and another 365 days around the sun, but there are traditions and values that separate the Jewish New Year from the one that is celebrated on January first.
"Rosh Hashanah is the Jewish New Year… and then from Rosh Hashanah ten days after that is Yom Kippur, and that's like a ten day repentance period where you think about what you did throughout your year," explains the vice president of the club, junior Rachel Harper.
The main difference between Rosh Hashanah and the aforementioned New Year's celebration is the timeframe of the holiday, as the Jewish New Year is observed based on the Hebrew luni-solar calendar. Despite the differences, similarities remain, including reflecting on past mistakes and making goals to focus on in the New Year uniting the world in a celebration of experiences.
The CJCC recently held their Rosh Hashanah celebration in which the club members took a deeper dive into understanding the traditions that are common among the Mustang community.
"We learned about Rosh Hashanah and how it's the Jewish new year and we also ate apples and honey, brownies, and challah," junior Danielle Livay said.
Other Jewish culinary traditions include the Seder plates, which can be seen at most Jewish holidays including Passover and Hanukkah, but they are also seen at Jewish New Year with foods called simanim, which means "sign."
According to Siegel, "[The] Seder plate with each food or item represents something about the Israelites." These foods symbolize good omens for the coming year and frequently include squash, leek, dates, and other such foods. While all these foods represent different things for the upcoming year, a common theme is the "cut off" or "end" of the old year in which new beginnings and opportunities are open to all.
According to Harper, the main goal of the CJCC is "To keep the club going and share our Jewish culture for those who aren't involved." With this in mind, Rachel Harper says the club has plans for an upcoming Hanukkah celebration, and students should get ready for some thrilling festivities.
About the Contributors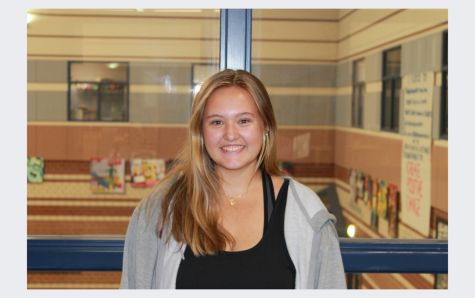 Reese Holter, Staff Writer
Hi! My name is Reese Holter, and I'm a junior. I am an invested member of this school, participating in sports and activities such as field hockey and...
Emily Taft, Staff Writer
Hey! My name is Emily, and I'm a junior. I'm so excited to join the newspaper this year. Outside school, I love to read, hang out with friends, watch TV,...