Marching Into Success: MRHS Marching Band's Competition Win
Marriotts Ridge's Marching Band won its competition on September 24th at Severna Park High School after hours of hard work and dedication. The marching band's cooperation has grown drastically from past years; students have worked harder to communicate with each other both on and off the field.
"We practice Wednesdays from 5-9 and then rehearsals. I think the section leaders stepped up this year. We all worked together to make up better strategies so we could work together as a team," drum major and senior Abigail Dunchak said.
Dunchak's excitement for the competition was coupled with anxiety, but she was able to push through it and motivate herself to do her best. Her passion for music kept her going through the long hours of rehearsals.
At the competition, the performers faced some challenges. Many students reported having trouble with the tarp, which was put down to serve as a visual prop to enhance the performance. Since the tarp was laid over the ground, it was difficult for performers to march freely, and students were afraid they would trip on it. They overcame their challenges through creativity from the Color Guard performers, who solved the problem by putting their flags down on the edges of the tarp to keep it from flipping.
Students were nervous about the first competition of the year they wanted to make a good impression.
"Going from last year, we hadn't done that well, and I felt a little more pressure to do a good job this year," Dunchak continued.
While many students felt under pressure, others were not as worried.
"[Before the competition} I was nervous, but I wasn't too worried because we practiced for 80+ hours and it was just the first competition so I didn't think it was that big of a deal," freshman Dyhan Vijli said.
Vijli knew that after all the hours he and his bandmates invested in Marching Band practices, they would do their best.
"We won the competition by looking and communicating with each other while playing," Vijli added. Students worked hard to learn how to communicate properly without saying much to each other, so they would have an understanding.
"We had Wednesday rehearsals every week and we put in the work to win. I was pretty nervous because it was the first competition of the year, and I didn't want to mess it up. It was pretty great [to find out we won] but it was kind of expected," Jason Li said.
"[One of the Marching Band's greatest strengths] was their willingness to work hard, their willingness to put in the time and effort to get it done. [Before the competition], I felt anxious and excited—anxious for their performance and excited that they were finally going to show off." Nick Ellis, the Director of the Band said.
Despite feelings of anxiety and setbacks the performers faced at the competition, they were able to push through it and come out of the competition as winners. The Mustangs' hard work paid off.
About the Contributors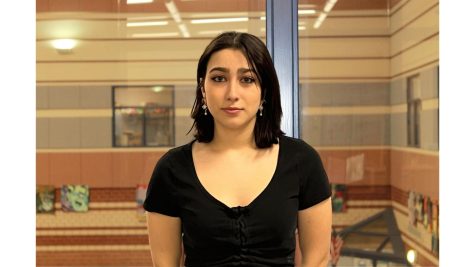 Maya Fauver, Staff Writer
Hi, my name is Maya Fauver and I'm a Junior. I'm in my second year of Journalism and I'm so excited to be one of this year's writers. I like to box,...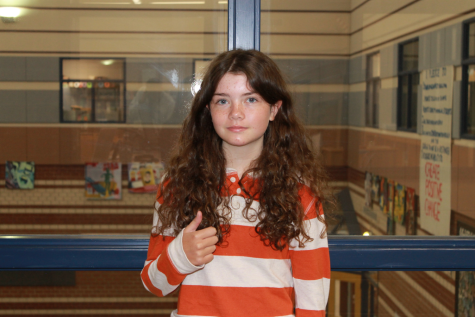 Gracie Donahoe, Staff Writer
Hey, I'm Gracie. I'm a freshman, and I'm psyched to be a writer for The Stallion this year. I love music: I play guitar and drums. I also skateboard.