Mustangs Saddle Up for Homecoming Spirit Week
As spirit week approached, students began preparations for the long awaited festive Homecoming activities and traditions. Students shared their thoughts for how they planned to dress up, what activities they would participate in, and what they were looking forward to the most.
As the school year kicked off, students at Marriotts Ridge began their annual traditions for spirit week. Each day during homecoming week, students dressed up according to the spirit day theme and participated in break games, all leading up to the pep rally and Homecoming. Homecoming Week and the traditions that come with it help bring the MRHS community together and start the school year off on a positive note,
"I [was] excited for class shirt day and class colors, because I feel like everyone gets the most spirited for that, and I [had] been waiting for my opportunity to wear what the seniors wear so it [was] very fun with the pep rally that day too," senior Jadyn Kelly said.
Kelly shared that although this is her last homecoming week at Marriotts, this was her favorite and most memorable. For many students, no matter if this is their first or last year, they have something special to look forward to. Whether it be the crab feast for seniors, the first homecoming for the freshmen, or the annual Powder Puff and volleyball games.
Many freshmen are still getting used to this new environment and were getting in the spirit for their first major highschool events. While they did not know what to expect, they still came out with great memories and experiences.
"I don't know much about what goes on during events such as the Pep Rally, but I plan on having fun with my friends either way," explained freshmen Rowa Abdelghani.
Abdelghani was very excited to participate in the spirit days this year and get a feel for the spirited Ridge community. With plenty of widespread participation in spirit days, many of the freshmen felt comfortable participating with little to no thought of being judged by others.
Students from all grades were excited about the break games and Pep Rally. Most of the students said they prefer to watch the games and cheer on their classmates, while some were excited to participate and represent their grade.
"I'm on class council so I went all out. I am wearing white top to bottom, you won't see an ounce of any other color on me," said junior Yasmin Mohammed.
Senior Lily Eshlemen is mostly excited for her final pep rally dance performance.
"I've been doing pep rally since freshman year so there's this bittersweet feeling. I am really excited to go out for everyone but it's my last one, so bittersweet," Eshelman said.
Break games are a fun tradition for students to spend time with their friends, battle against the other grades, and get excited during homecoming week.
"I don't usually play in the break games, but I'm definitely excited because my friends and I get to hangout, like people I don't usually have classes with. We all can hangout and have extra time to see each other," junior Olivia Devito said.
Students were excited to participate in spirit week and dress up, but there were varying opinions on the themes selected this year.
"They weren't my favorite, honestly there's not a lot of room for creativity so you really have to embrace what you got but [overall] I didn't really like them," sophomore Maria Ottmann commented.
"I feel like the [theme] Disney was very versatile and was good, if we got anything else it would've been bad," commented senior Kelly Yang.
Even though there were many different opinions on the themes this year, students still participated and dressed up to the best of their abilities fitting into the theme.
Spirit week is a fun tradition every year that allows students to build excitement during the beginning of the school year. The students' opinions about the break games, spirit dress up days, and homecoming dance, all show the fun traditions students took part in.
About the Contributors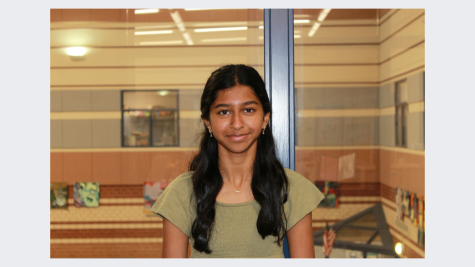 Sahasra Pola, Staff Writer
Hi, I'm Sahasra Pola! I'm a sophomore, and this is my first year of journalism. I am part of the class council at school, and I like to bake, read, and...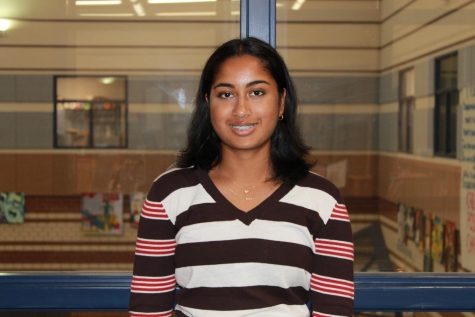 Simran Singh, Staff Writer
Hi! I'm Simran Singh, and I am a sophomore. This is my first year in Journalism, and I'm excited to be a writer for The Stallion. I'm in class council...