Mustangs Pull Up to the Polls for the First Time
On November 8, polling places opened for the 2022 Midterm Elections. Seniors who have reached 18 had their first opportunity to vote.
The Midterm Elections are general elections that are held around the midpoint of the current president's term every four years. U.S. citizens can vote to elect or reelect the members of Congress that will represent their state. This process includes potential U.S. senators and a certain number of house representatives based on state population size. Additionally, during the Midterm Elections, individuals can vote for state and county-level government positions.
An important part of the voting process, especially for first-time voters, is preparation. This may entail researching candidates, looking at the ballot ahead of time, or simply understanding how the voting process works.
"I sat at the kitchen table with both of my parents, and my mom printed out everything that was going to be on the ballot. We talked about everything, and my mom is a lawyer, so she knew about the new legislation that was going in and how it would affect our legal system. That was a good insight to have," senior Addie Flynn shared.
For first-time voters, the process can seem confusing and scary, but many students reported the process as simpler than expected.
"[The voting process] was very quick. I voted at Waverly Elementary School just down the street from me, and I expected a long, grueling process, but I was done within ten minutes of arriving. It was a lot easier than I thought since instructions are made very clear, and people are there to help whenever necessary," senior Ahad Shah explained.
Voting for the first time is often an intimidating experience but it can also prove exciting.
"I was excited to vote because it's one thing to have a stance on an issue and another to do something about it. I liked impacting things I care about," senior Katie Boyle said.
After experiencing the voting process for the first time, many Mustangs have advice for upcoming voters.
"I would advise people to make sure they understand what issues will be on the ballot and to make sure they know what each candidate stands for," senior Zahra Rangoonwala recommended.
Voting is an influential part of democracy, especially for young people, whose beliefs and values are often underrepresented in government. Those that voted in this past election feel strongly about its importance.
"I think it's really important for people to vote because we are all affected by the decisions our representatives make. I also think everyone has a responsibility to vote, because it is part of being in a democracy. It is very important for young people, too, because it is their first chance to make their voices heard and represented," Rangoonwala said.
While the process of voting is oftentimes daunting for first-time voters, these students cast their fear away with their ballots as they entered polling places this Midterm Election. Congratulations to these Mustangs for taking a fundamental step into civic participation.
About the Contributor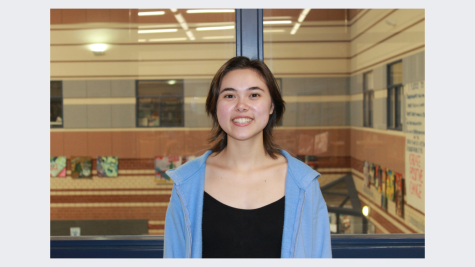 Mars Early, Arts & Opinions Editor
Hey! My name is Mars, and I'm a senior. I'm excited to be the Arts and Opinions editor this year for The Stallion. I am involved in musical theatre...