Marriotts Ridge Shares Stories on Instagram
After every important school event, Mustangs' Instagram feeds are flooded with posts created by the many talented students who run the non-school affiliated Instagram accounts. Since a large portion of Marriotts Ridge students use Instagram on a daily basis, leaders of clubs and even SGA find it to be the most useful tool to get word out about things that are important within the student community.
In order to keep up with school events, those who run the accounts have the challenge of creating timely postings.
"Creating a post takes about an hour or so with the whole design process and figuring out what looks best…after the whole process, by the end, it would be about five to six hours before a post is up from its initial planning." said Public Secretary of the 2025 student council Alex Nguyen.
Despite the challenges of running an account, Instagram is an excellent platform to express ideas. Many Mustang-run Instagram accounts are there to keep students informed.
"Most of the content we post is just updates about events like homecoming and sharing opportunities that other clubs are participating in," Nguyen said.
By sharing events like times for upcoming club meetings, half day schedules, and spirit days, more people can attend these types of junctures. Instagram accounts inform students on what is going on to create more publicity.
The class council's Instagram accounts are helping students recognize what is going on at Marriotts Ridge.
"We post highlights and information from school events to boost interactivity. We try to stay up to date with updates so the student body knows what's going on." said a member of the freshman class council, Sarah Kumar.
The Instagram accounts help students come together with their colorful and informative posts. These posts help many people attend various events and help create more publicity for the school.
"Overall, we just want to create a tight knit community not only amongst the class of 2024 but also the whole school." Said public secretary of the 2024 class counsel, Makayla Johnson.
Many organizations became more known through their Instagram accounts. Although these accounts are technically unofficial they help benefit the school and the students very much.
"Though I didn't make the account [the 2024 class council Instagram account] personally, I believe that our instagram is a great way to connect with our classes in an efficient way." Johnson said.
Although these accounts are unofficial, they help the Marriotts Ridge Mustangs stay updated on school events and come together as a community.
About the Contributor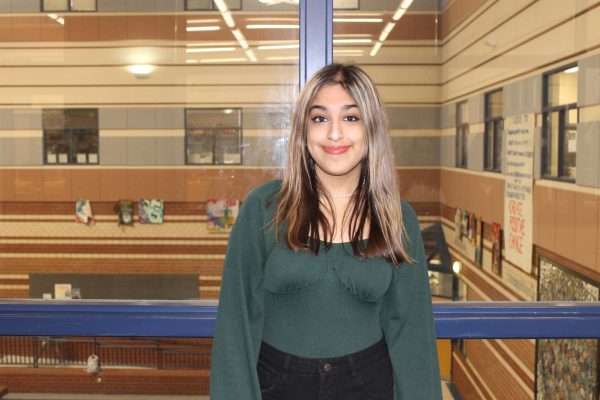 Raniya Baig, Arts Editor
Hi, my name is Raniya. I'm a junior, and this is my first year in journalism. Outside of school, I work at a café and enjoy hanging out with my friends...