Seniors Pass Down Knowledge to Underclassmen
November marks the end of the first quarter, and the Class of 2023 is nearing the end of their time in high school. The seniors have had their share of high school experiences, from COVID-19 beginning their freshman year, to their first prom last year. Soon to be graduating upperclassmen have their own stories to share and knowledge to give.
The beginning of senior year means the college application process. Seniors are already beginning to undergo the challenges of starting the next chapter in their lives. Applying to schools can be difficult, and after experiencing the tiresome process, the seniors have some advice for the juniors.
"When choosing a college, look for the environment that's around, the cost of living in that area, if the school has your major, and the size of the school. For college applications, make sure you include a lot of activities you have been a part of, and start early so you're not rushing in the end," senior Rhisen Davis explained.
One thing many seniors have in common is wishing they had put more effort into school during their first two years. Not taking school seriously during freshman and sophomore year can add unneeded stress in senior year. Getting off to a good start will make it much easier to sustain a good GPA, which will be helpful in the future.
"If I could give advice to my freshman self, I would tell myself to start thinking about my future early, to focus on grades and sports because it'll help in the future when I'm applying to college. I would also say to get involved in activities, not just because it looks good on applications, but because it's a way to make friends," senior Molly Stump said.
As the Class of 2026 journeys through high school, many freshmen struggle with the pressure of classes, homework, sports and more. On the other hand, seniors have learned to manage their time over their previous years of high school.
"The underclassmen should remember that this is a time to explore themselves, so don't be afraid to put yourself out there. They should also remember not to stress themselves out. Whatever the issue is, it will work itself out, and if not, we have counselors here to help. I wouldn't hesitate to go to your counselor for anything, the majority of the time they can help," senior Cesmani Blango stated.
High school is more than just grades; students learn what they enjoy, consider what they might want to pursue after high school and foster meaningful relationships with peers and teachers. Seniors who decided to join sports or clubs are glad they decided to join, and are grateful for the friends and memories they made.
"I would recommend underclassmen get involved in sports. I play soccer, and it's really fun. There's a lot of clubs too, there's pretty much a club for anyone, so a club would be another good thing to try," senior Alex Lancaster said.
High school can be challenging to adjust to, but hopefully, the advice from the seniors can assist in addressing some of the pressures associated with high school.
About the Contributors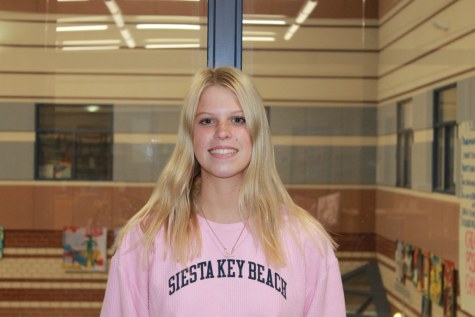 Samantha Matlock, Features Editor
Hi, my name is Samantha Matlock. I'm a senior and the Features Editor for The Stallion. I love writing and being in journalism, and outside of school,...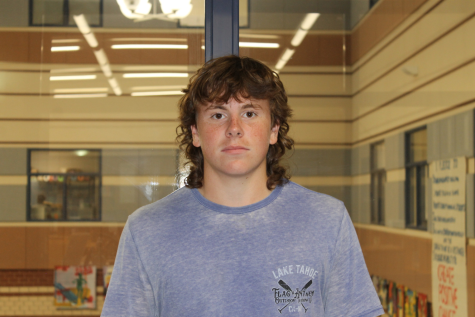 Boston Brown, Staff Writer
Hi, my name is Boston Brown. I am a junior, and this is my first year in journalism. I enjoy playing sports and hanging out with friends. I will be writing...