Boys and Girls Soccer Scores a Successful Season
After an incredible fall sports season, students should be taking a look at the boys' and girls' soccer teams. As the season finishes, the team reflects on their performance.
"I think it started off a little rough, but we quickly were able to unite as a team and work together really well, and by the end of the season we were playing very good and it was just overall an amazing season," said junior and girls varsity player, Anna Hendrickson.
At the beginning of the season, the team had a few shaky wins and was not completely confident. However, throughout the middle of the season, they were able to get back on track and capture major wins. Encouraging words from their coach, team captain, and others really inspired the team and uplifted them during the season.
The Girl's soccer team ended the season with a dominant 12-2 record, securing them the title of county champions. A lot of hard work and dedication went into this season and the team was very proud of this fantastic achievement.
"
"When we were named county champions I was super proud of us. We worked really really hard during the regular season to win our games and take care of everything we needed to get done and practice. It was overall a great moment for us," – Abby Eldridge, senior."
— Abby Eldridge
After the regular season was playoffs, and up first against the Mustangs was the Howard Lions. Marriotts Ridge took a 4-2 win lead by 3 goals from senior Giavana Liberto. Next was the regional final against Mount Hebron. Marriott Ridge and Hebron have been rivals the past few years, battling for the county title, and facing off in big playoff games. This time, Hebron took a 2-1 win, but be on the lookout for Marriotts Ridge to be back ready for revenge next year.
The team plans to work hard this offseason and come back ready to win, "Just staying on the grind and always working hard, always watching film to improve our style and play, I'm just really excited to see what they do next year because I know they're going to continue being awesome and continue carrying on some of Marriotts Ridge traditions," said Eldridge.
As for the boys, "I think it turned out really well, we made it to the regionals championship which we haven't done in a long time," junior Connor Crossan states after looking back on the season.
The Boy's varsity team ended up with a record of 7-7-1, but the season went much better than the record reflects. After getting off to a rough start, the team picked themselves up and finished out strong. Then, in the playoffs they pulled off two spectacular upsets. During the first round the Mustangs faced Mount Hebron, who finished with the second best record in the county. But, the team found a way, and grinded to a 2-0 victory over the Vikings.
Up next was the undefeated Westminster Owls. The Mustangs were ready for the challenge though, playing hard and forcing overtime. After an intense overtime the game was still tied, so it was penalty kicks that would decide the game. Mustang goalie Aidan Houck made some spectacular saves and gave his team a chance to win. And they did exactly that with junior Kole Costello kicking the deciding goal. It was a great win for the team and gave them a chance in the regional finals. Although they would fall to Centennial, just making it there was a great accomplishment in itself.
Although they didn't win in the regional championship, Crossan explained how this past season allowed their team to grow closer together. These newly created bonds will positively impact future seasons and lead to many more victories.
Crossan also stated how he wants to, "Get off on a better starting foot at the beginning of the season."
A strong start can really change the game, instead of having to fight from behind early, a team can build momentum and confidence by winning the first few games. Overall, both the girl's and boy's soccer teams have had amazing seasons. It was filled with many memories and hard earned wins. Both teams made sure to back each other up and supported each other during their losses too. Both teams expect to start off next season confidently, hoping to follow up very successful years.
About the Contributors
Sumaira Uddin, Staff Writer
Hey! My name is Sumaira, and I am a junior. This is my first year of journalism, so I'm relatively new, but I'm excited to do and learn new things....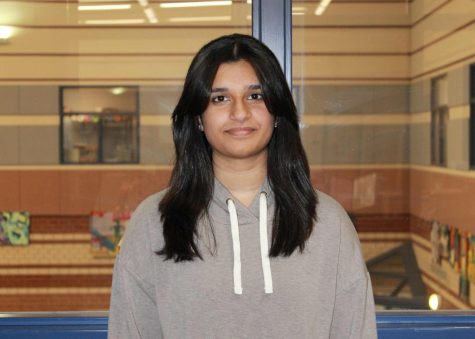 Deeksha Takkoli, Staff Writer
Hey! My name is Deeksha Takkoli. I am currently a junior taking journalism for the first time. I'm excited to become a writer and write about topics...