Maya's Picks For Winter Movies
This winter, many new movies are coming out, and there are many to look forward to. Some of the latest movies of 2022 are Smile, Terrifier 2, and Black Panther: Wakanda Forever. Students now rush to movie theaters to see how all these new movies play out. With all the new films, students can likely find a movie perfect for their interests.
On September 30, 2022, the new horror movie Smile was released in theaters for the first time. Since then, many students were excited to watch the new stirring movie and had positive reviews of what they saw.
"I like how the leading actress, Sosie Bacon, had to overcome her past. It brought on more to her character. I thought the actor was outstanding. I also thought her screams were very well screamed," junior Nadia Klementsen said.
People worldwide were highly excited to see Smile because of the unusual marketing. For example, the Smile team hired actors to go to the Yankee versus Red Sox game and stare at the attendees while acting out the movie's signature unsettling smile. In the film, the smile is a metaphor for how people control and get through their traumas and for those who feel the need to cover their struggles with a smile. At the end of the movie, the creature shows the main character, Rose, that she is holding herself back because of the trauma she faced.
The film Black Panther: Wakanda Forever was made as a tribute to the original Black Panther star, Chadwick Boseman. Students are very excited to see the upcoming Marvel movie starring Letitia Wright.
"I really want to see the new Black Panther because the first one was amazing and I usually go with my best friends, and we're gonna do it again with this movie. We used to do this with other Marvel movies all the time, so you can see why we're doing it with this one, too," junior Rishika Bandi said.
In the new Black Panther: Wakanda Forever movie, King T'Challa's family struggles to fight and protect their nation without the recently deceased King T'Challa. The family and the warriors come together to defend their home and their people.
Marvel decided not to recast T'Challa because Chadwick Boseman as Black Panther could not be replaced. Many of the actors in the movie have felt strange without Chadwick Boseman as their coworker, and many miss him.
"I want to see the new Black Panther movie because I want to see how the actors play their part after T'Challa's death. I want to see where they take the story," senior Ahmad Khan said.
For fans of horror and thriller movies, Terrifier 2 was recently released. David Howard Thornton is starring as 'Art' the clown in this new terrifying movie.
The original Terrifier was introduced in 2008 in a short film called The 9th Circle. It was reintroduced in another short movie about Art, the clown in 2011. The first full movie was introduced in 2016, and the sequel has many fans of the original film thrilled to see where they bring the story.
"I saw Terrifier Two because I really liked the original. … Terrifier 2 was gruesome but good," senior Ashley Turner noted.
Many students believe the actors and plots have gotten highly sophisticated and well played out. Students are anxious to see what follows and Marriotts Ridge students look forward to seeing the new movies of 2022 in theaters.
About the Contributor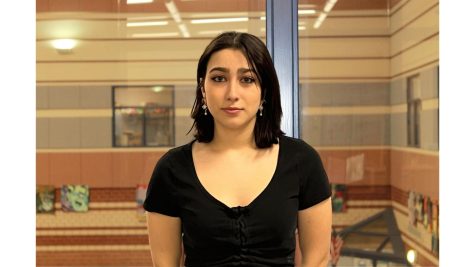 Maya Fauver, Staff Writer
Hi, my name is Maya Fauver and I'm a Junior. I'm in my second year of Journalism and I'm so excited to be one of this year's writers. I like to box,...