World Cup 2022: An Underdog Legacy
Every four years, sports fans around the globe drop what they are doing to watch the World Cup. The event is one of the most popular sporting events in the world, drawing billions of television viewers to each tournament. This year's World Cup has had its fair share of great games, stories, and underdog wins. For many, their nation's team gives them a sense of pride and something to root for.
"I feel excited about the World Cup. I didn't know the US was in the World Cup, so when I found that out, it piqued my interest in the World Cup," sophomore Sarah McManus said.
When first looking at the tournament, it's easy to get caught up in players' rankings and status, but soccer's biggest stage requires a strong team and a great deal of spirit. Teams are made up of each country's best players, so precision is key and the margins are slim.
"There were some surprising losses in the World Cup so far, such as the one between Saudi Arabia and Argentina. The match was so unpredictable. I feel like Argentina should have won and not have lost their lead," senior Raj Rao said.
The heavily favored Argentina team, featuring all-time great Lionel Messi, lost 2-1 to Saudi Arabia. Argentina scored that first goal in that game, and ended up losing, something that hasn't happened in over 60 years. This outcome shocked fans. The highly anticipated match between the U.S. and England also came with a surprising result. A young American team faced a well-rounded, experienced English lineup and held their own.
"I'd say the US vs. England match was surprising. I thought it would be a lot more goals, but I think what's surprising is that the USA played so well, despite them being the underdogs. [England was] definitely the better team, but they weren't able to score goals," junior Yash Patil said.
Playing fantastic defense the whole game, England's powerful offense was shut. The game ended in a 0-0 draw, but for the U.S. team and its fans; it felt like a win.
"Honestly, I'm pretty happy. Teams like Argentina, France, Portugal are top dogs, so it's nice to see teams that aren't that well known, since people generally don't consider them good, winning games," junior Samarth Apte said.
Everyone has a favorite team they support. People try to scout the best team that will win. Others choose the team based on where they live. The World Cup certainly has many fans from different countries, with teams they would like to see win in this year's World Cup.
"I have high hopes for France this year. I have been supporting France since 2018. I speak French, and I am from a French speaking colony," sophomore Emmanuel Kouadio said.
People always have different opinions on sporting events. Some may feel enthusiastic about the sport, the players, or the team. The World Cup grabs the attention and piques the interest of many. Students watch the games in class and wake up early to see big games. Debating over predictions and enjoying the event.
Whenever viewers watch a sporting event on TV or in-person, they immerse themselves in the atmosphere of the event, cheering on their team to win.
"I like watching the players on the screen. It's interesting watching them play for their country, and the plays they make are the best part of watching the World Cup," junior Emily Kim said.
Billions of people worldwide watch the World Cup. Being one of the most popular sporting events in the world, it has garnered attention from fans since its debut in 1930. Since then, there have been many new teams added, working their way up the hierarchy of football greatness. The event has garnered worldwide attention, and has garnered the support of many fans.
About the Contributor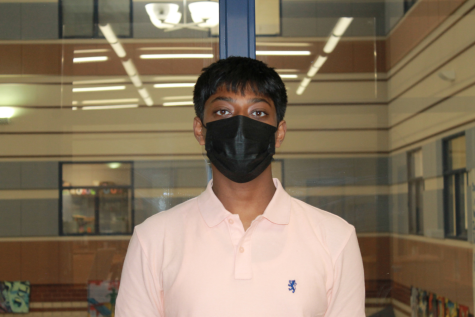 Arrshath Mohaideen, Staff Writer
Hello, My name is Arrshath Mohaideen, and I'm a sophomore. I'm a writer for The Stallion, and this is my second year in Journalism. Journalism is a...