Ticketmaster Disaster is Something Taylor Swift Fans Know All Too Well
Thursday, November 17: Chaos. Ticket-selling giant Ticketmaster announced the cancellation of general sale for Taylor Swift tickets, leaving hundreds of thousands of fans without a way to purchase tickets. Students share their experiences purchasing tickets, and what they are going to do now that they can't.
There were multiple ways to purchase tickets through the website, mainly through presale codes that fans were given once signing up. These presale codes were where many fans encountered their first issues. After waiting in virtual queues for hours just to sign up for the presale, many people didn't even receive the code they had been anxiously awaiting.
"I ended up being waitlisted, I never even got a code," junior Liv DeVito shared.
Many other fans shared the same experience of waiting in line for hours only to never receive a code. However, this process of ending up on a waitlist and subsequently receiving a presale code was not the only way to access the presale. Certain credit card holders, such as Capital One, also had the opportunity to purchase tickets before general sale. This opportunity led to many fans signing up for both the Capital One presale as well as the access code presale.
"[Ticketmaster] said that they were prepared to have that many people, and then they weren't. I get that there were a lot of people, but don't say that you were ready when you aren't," senior Kate Ford expressed.
From the massive amount of people attempting to purchase tickets through the presales, Ticketmaster was unable to continue with general sale of the tour, announcing via their Twitter, "Due to extraordinary high demands on ticketing systems and insufficient remaining ticket inventory to meet that demand, tomorrow's public on-sale for Taylor Swift | The Eras Tour has been canceled."
This announcement sent shockwaves through fans, leaving many upset and completely unable to get tickets.
"It was heartbreaking. The fact that they sold all the tickets to only people with a presale code is so beyond frustrating because there are so many fans that didn't even get the opportunity to try and get tickets," senior Kelly Maclean explained.
Being unable to get tickets was frustrating to many fans not only because they felt they had been unfairly robbed of the opportunity to get tickets but because Taylor Swift means a great deal to all of them. The chance to see one's favorite artist can be a once in a lifetime opportunity, and one that most fans would do anything to experience.
"[Swift] means a lot to me, and ever since I first listened to Evermore her music has helped me through tough times. When it was first announced she was going on tour I was like 'I will be there', but now I'm not so sure," Ford shared.
Fans begin to turn to resellers for their tickets. Due to the demand for them, resale prices began to skyrocket into the tens of thousands.
"It's absolutely ridiculous. There's no reason for nosebleed seats to be thousands of dollars when the face value started at $49," Maclean said.
These hiked prices only continued to limit the fans that could purchase tickets, leaving many without any way to buy the tickets they had been waiting months to get. However, there were a few lucky fans that managed to purchase tickets.
"I was able to get tickets through one of my friends who got a presale code. I'm so grateful that she was able to get us tickets. We got 'I Remember It All Too Well' VIP tickets for the lower bowl and I'm super excited because it's my first time as a concert VIP," sophomore Natasha Randhawa said.
Showing great resilience, Taylor Swift fans have stayed loyal to her and will continue to be fans even after their issues getting tickets. Despite the Ticketmaster disaster, they will find ways to attend the concert. Whether it be virtual or through purchasing the overpriced resale tickets, these Swifties will fight to have their once-in-a-lifetime experience.
About the Contributor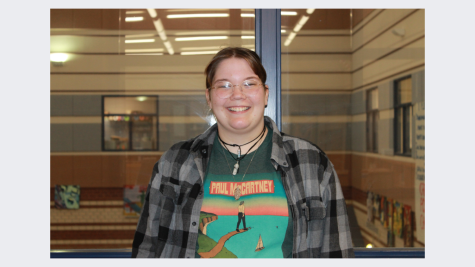 Scout Hoerl, Staff Writer
Hello! My name is Scout, and I'm a senior. This year is my first year writing for The Stallion! Outside of the newspaper, I love all things music, reading,...