New Hit Show 'Wednesday'
New Netflix Show 'Wednesday' is another modern spinoff students didn't know they needed
A new month brings many new movies and shows. Recently, Wednesday, a new installment of the Addams Family franchise, was released on Netflix and has been a massive hit around the world and within the Marriotts Ridge student community.
Wednesday came out on November 23rd, and students who watched it couldn't take their eyes off their screens, and many finished the entire show within the first few days of its release. Many students found Jenna Ortega to be the perfect person to play the show's title role. Jenna Ortega studied her role vigorously, trying to perfect the part by learning German, learning how to play the cello, and choreographing the show's now famous dance scene after watching numerous videos of goth dancing clubs from the 1980s.
Students enjoyed watching the show Wednesday for many different reasons. Something that was appealing to all was seeing many students' classic beloved childhood movies remade into a new show, a show that specifically zoned in and incorporated widely favored characters, Wednesday Addams and Thing, a hand who has human-like traits and serves as Wednesday's sidekick.
"I loved the hand, Thing. I think he was my favorite character in both the Addams Family and Wednesday," junior Sana Sanwal said.
Seeing their favorite characters in the show was the selling point for many students to start watching the show, as they were familiar with the main character. Her unique, dark demeanor separated Wednesday from other teen shows.
"The main character, [Wednesday]…without her, it would be like another teen drama," sophomore Spencer Hess said.
In addition to bringing back the popular character, Wednesday, the show has brought its spin on the original Wednesday from the Addams Family.
"I liked that they added Latinx representation which added diversity to the show," sophomore Shrisha Dhakhwa said.
In the spirit of teen dramas, the show featured a love triangle between the characters Wednesday, Xavier, and Tyler, and students had varying opinions on the protagonist's love interests.
"I personally didn't like Xavier much. At first, I wanted Wednesday with Tyler, but then I didn't like them together either," senior Abigail Dunchak shared.
Other students disagreed, which shows the added fun of the show as it allows students to be able to formulate their own stances on many parts of the show.
Students at MRHS had many different favorite scenes:from the first episode where Wednesday was dropped off at boarding school to finding out that those closest to Wednesday may not be who she thought they were.
"My favorite scene was when Wednesday broke into Xavier's shed," junior Aleena Mirza said.
Students at MRHS had many different opinions on the show, mostly being good with different feelings on things such as the love triangles, her parents, and her school. Many students loved the new show and all the plot twists in the show that surprised the viewers. Students were excited to see Wednesday live up to The Addams Family name. The new show has students at Marriotts Ridge eager and anticipating the following seasons.
About the Contributors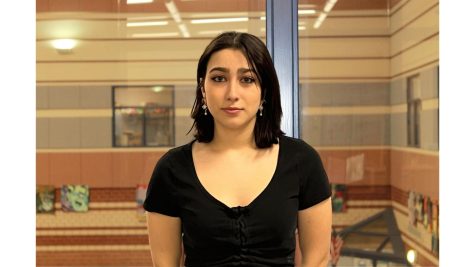 Maya Fauver, Staff Writer
Hi, my name is Maya Fauver and I'm a Junior. I'm in my second year of Journalism and I'm so excited to be one of this year's writers. I like to box,...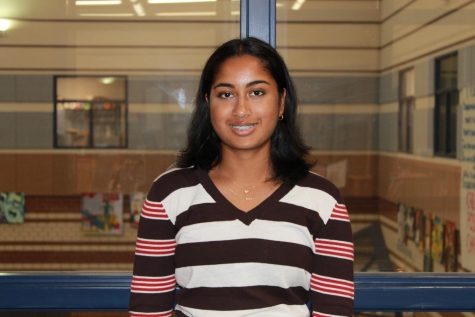 Simran Singh, Staff Writer
Hi! I'm Simran Singh, and I am a sophomore. This is my first year in Journalism, and I'm excited to be a writer for The Stallion. I'm in class council...