Ridge Reads Wrapped 2022
With an increase of book publicity on social media, such as the influence of BookTok, the book-loving community continues to grow. Book lovers at Marriotts Ridge share their favorite books from 2022 as we step into a new year.
An increasingly popular genre last year was historical fiction. From poignant World War II stories to whimsical period romances, historical fiction has been quickly making its way onto bookshelves.
One author in particular gained quite a following in 2022. Taylor Jenkins Reid, author of four New York Times bestselling novels, has captured the attention of the book community this past year, and Marriotts Ridge is no exception. While Reid classifies as a historical fiction author, her novels often take place on the latter end of the historical mark, typically in the mid to late twentieth century, a fun and appealing aspect to many readers.
Reid's novel The Seven Husbands of Evelyn Hugo, arguably her best hit, sold over two million copies worldwide and amassed a large fan community. Those at Marriotts Ridge who have read the novel have proudly joined the Taylor Jenkins Reid fan base.
"If I could recommend one book it would have to be The Seven Husbands of Evelyn Hugo by Taylor Jenkins Reid… Everyone I have recommended it to has loved it. It's a story about a famous woman in the 60's and her seven husbands. I was never bored reading this book, and it is a great story," sophomore Rory Taylor expressed.
Although The Seven Husbands of Evelyn Hugo was released in 2017, much of its popularity this past year is owed to book communities within social media platforms, like BookTok, that played a large role in hyping up the novel and other recent Taylor Jenkins Reid novels.
While Reid's works have become increasingly popular with younger audiences, the author has a cross-generational appeal. Many teachers at Marriotts Ridge enjoy her novels, as well.
"I think my favorite 2022 book release was Carrie Soto is Back by Taylor Jenkins Reid. I have become a huge fan of hers recently. [The book] definitely had a good dynamic between father and daughter which I feel like we don't really see sometimes—it's a lot of mother-daughter relationships, so I really liked that. It had a sports aspect to it along with historical fiction—it was set in the 90's," tenth-grade English teacher Ms. Wichmann explained. "I appreciated the struggles of the characters. They felt real and dynamic. And you would think it would be pretty flat because tennis can be boring, but it wasn't. It kept me enthralled."
Aside from the emergence of stand-out authors like Taylor Jenkins Reid, the historical fiction genre as a whole has been consistently popular within the book community. Novels like All the Light We Cannot See by Anthony Doerr and The Nightingale by Kristin Hannah, which center around the stories of war-torn countries and the individuals affected by it have gained much recognition in recent years. Bookworms at Marriotts Ridge have jumped on the historical fiction trend.
"I recommend The Book Thief by Mark Zusak. The Book Thief is a really classic book. It revolves around World War II and the Holocaust, except it really differs from other Holocaust-related books because the story is narrated by a factor that's not human… You go through a journey with the [main character] as she is coming of age and exposed to a world of Nazis," freshman Cici Huang said.
As well-written as all these books are, a big contributor to their success has been the influence of BookTok, a subcommunity of the app TikTok, that produces content regarding books and literature. In recent years, the book community has taken to social media to share their thoughts on all things book-related. BookTok has been such an influence that bookstores like Barnes and Noble have begun setting up BookTok-themed displays.
One such book that gained its high acclaim from Booktok and other social media platforms was I'm Glad My Mom Died by Jennette McCurdy, the former iCarly star's memoir regarding her toxic relationship with her mother and the struggles she faced as a child actor. I'm Glad My Mom Died received a great deal of praise from readers when it was first released on August 9, 2022 and continues to receive high ratings into 2023.
"I usually don't anticipate any book releases, but I was so excited to read Jennette McCurdy's memoir, I'm Glad My Mom Died. With its slightly morbid title, there was so much hype surrounding its book, and in my opinion, it definitely lived up to it… iCarly was quite the TV staple, and this was such an interesting and eye-opening new look at the TV industry," senior Emily Hsu said.
Whether it was a new release or a rediscovered classic, 2022 was a great year for book lovers, and here's hoping 2023 will be too.
Check out some of the books referenced here:
About the Contributors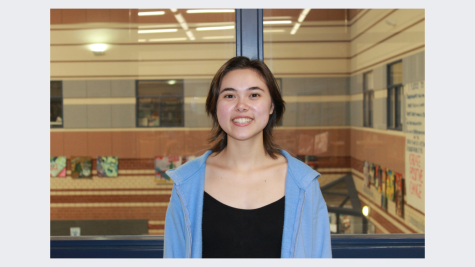 Mars Early, Arts & Opinions Editor
Hey! My name is Mars, and I'm a senior. I'm excited to be the Arts and Opinions editor this year for The Stallion. I am involved in musical theatre...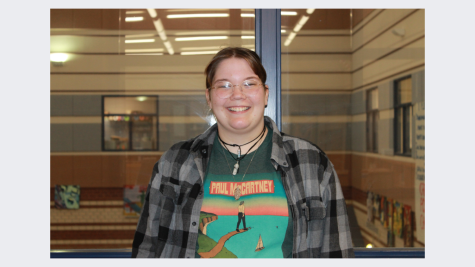 Scout Hoerl, Staff Writer
Hello! My name is Scout, and I'm a senior. This year is my first year writing for The Stallion! Outside of the newspaper, I love all things music, reading,...