Mustangs Style Up for 2023
New Year Trend Predictions
With the New Year making a splash, there are questions regarding the upcoming trends for 2023. Trends are often fashion based, but can be almost anything everything puts their minds on, such as fitness lifestyles to different ways to style one's hair.
One of the biggest clothing trends is Y2K or 90's fashion. Y2K fashion includes clothing items that made a huge statement in the early 2000's, including low-rise jeans, bejeweled tops and neon colors.
Oftentimes, trends retain popularity due to the immense amount of influence social media has on trends, especially with certain algorithms some apps have.
"I think the Y2K style is still going to be popular in 2023 because I still see it often on social media," junior Sophia Choi said.
With the rush of social media influence, many products are now available widespread on the internet and are able to be consumed much more often. Ever since the pandemic hit, tons of people, especially teengers, find convenience with online shopping. This experience gives people the opportunity to shop for whatever they want, whenever they want.
"I definitely think that online sales will be more prominent this year. Since the pandemic, I think everyone has grown to appreciate shopping from the comfort of a bedroom a lot more," senior Novia Brown explained.
While being stuck in the bedroom during the pandemic, there were feelings of nostalgia that were invoked that brought back older trends with a bang.
"I think wide leg jeans are coming back in 2023. It seemed to be a big trend in the early 2000's," sophomore Jiyon Lee said.
Some may wonder what places their fellow students get their information about trends from and most of it is from popular social media sites. Social media influence has heightened when it comes to the rise of new trends and the return of old ones. With these apps being more popular than ever before and grabbing the attention of the high school audience, the apps create more of an opportunity for something popular in current culture to splash onto one's feed.
"Instagram gives me loads of inspiration pictures. There are also pages that are active who follow all of the trends. I mostly use Instagram because my 'for you page' gives me pictures that are of interest to me," Choi explained.
Pinterest and Tiktok are quite influential because they are practically made to keep up with trends. The trends can be either personalized or at what is generally popular at that given time.

"
In the past few years, most of the mainstream fashion has often been pulled from earlier decades. So, in 2023, I predict that certain 90's and Y2K trends will continue to have an influence.
— sophomore Allie Bonier explained
No matter what app one ends up using, there is definitely always something for everyone especially when it comes to health and fitness trends. Fitness trends are trends that are there to benefit everyday life and to make one feel good inside and out. The fitness trends can be anything from basic self-care habits to just changing a small portion of your diet. Many students have opinions on what fitness trends are going to make it big this year.
"I think self-care trends have grown a lot which is an amazing thing. I think self-care tips and tricks will be discovered and grow in popularity this year," Brown explained.
Taking sometime to care for oneself is very important, but fitness trends also mean thinking about what you eat.
"I think the healthy pleasure trend will become big this year. Healthy pleasure means enjoying low-calorie foods that suit your taste, exercising easily and having fun while managing your mental efficiency. It is different from previous diets in that it is a health care method that takes care of both body and mind by creating a comfortable environment," junior Jiyon Lee said.
With the abundant amount of information in regards to fitness trends, there are a multitude of options for students. No matter how big or small, a small change to one's lifestyle can have significant benefit factors from physical attributes to maintaining a clear and fresh mind.
However, some of the trends are not here to stay. Sometimes, trends die out overtime, which can cause frustration among the student body that something once popular is not so much anymore.
"I want hightop Uggs to stay trending because they are cute and super comfortable," Choi said.
There are a wide variety of different things that students would like to stay trending.
"For me, it is claw clips. They are so easy to use, and I think I've used them everyday since I got my first one," Brown said.
Overall, no matter if a trend is here for a decade or just a day, trends all make impacts big and small within the student community. Students are excited to see if their trend predictions come to life in 2023.
About the Contributors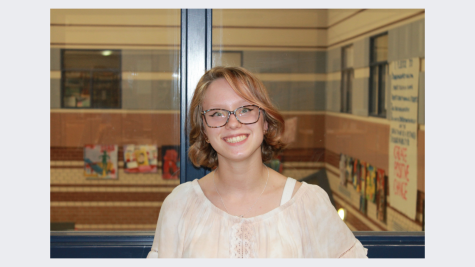 Brooke Mosher, News Editor
Hey there. My name is Brooke Mosher, and I am a senior. This year, I'm the news editor for The Stallion, and this is my fourth and final year in journalism....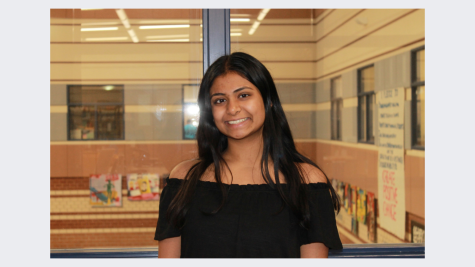 Isabel Mathews, Managing Editor & Head of Multimedia
Hey there! I'm Isabel, and I am a senior. This is my third year in journalism, and I am serving as Managing and Multimedia Editor. I'm involved in Class...