A New Semester, a New Year
The second semester begins on January 21st, 2023, and Marriotts Ridge Mustangs march into the new year equipped with knowledge from the previous quarters. Overall, students reported neutrally about their experiences of the first semester. Some students undertook a vigorous class schedule with challenging courses, while others took it easy and focused on extracurricular activities.
Across the board, students agreed that changes and improvements could be made for the upcoming semester.
"One thing I'm doing differently is organizing my papers. I've been keeping most of my papers in a folder, and now that it's time for midterms I'm missing material I could use to study and prepare," sophomore Janvi Mettu said.
Organization can often be the key to successful studying. Keeping class notes and papers organized helps students study for midterms and cumulative exams. An alternative to folders are binders with tabs to separate sections and clips to store many papers. Students are setting goals to improve their academic performance in the next semester.
"A goal I have for the semester is managing my time better. I have long shifts as a lifeguard, and get home late. Sometimes it's hard to get motivated to sit down and do homework, and I want to work on getting assignments in on time," junior Nadia Klementsen said.
Time management is certainly essential to student success. Managing time efficiently keeps students focused and on track, pushing them closer to their goals. Sophomore Neha Trikha used her New Year's resolutions to map out milestones to hit throughout the year.
"I set goals for each new year based on progress from the previous year to keep moving forward and stay motivated. But sometimes we hit slumps, so it's important to take breaks and think about growth in the long run," Trikha said.
New Year's resolutions are strong motivators initially, but students report experiencing burnouts and slumps a couple weeks or months into the year. Taking breaks is a good way to recharge and stay motivated. Growth should be considered across a time period, through highs and lows.
Other students put a focus on extracurricular activities such as school clubs. Marriotts Ridge has many clubs to offer, and there is substantial student interest in clubs.
"I'm in Rocketry club, Math team, Environmental club, Model UN, Korean club, WeGotThis, and Engineering club. I'm also the co-president of the Table Tennis Club," senior Erin Jeong said.
Academic clubs, especially STEM based, can be strenuous and time consuming. Clubs take up time outside of meetings and club presidents have the responsibility of planning and keeping records.
Some students are active in academic organizations as well as extracurriculars.
"It can be difficult balancing school with extracurriculars, especially if both require a certain level of commitment and involvement. I'm much more involved in clubs this year. I'm also taking AP classes, and I definitely feel like this year is tougher because of it," Mettu said.
Underclassmen generally find that their classes are getting more challenging, and that more time and effort is required outside of school.
Students push forward into the second semester and the New Year with strong resolutions and study tactics. Good luck, Mustangs!
Are you excited for 2nd Semester?
Sorry, there was an error loading this poll.
About the Contributor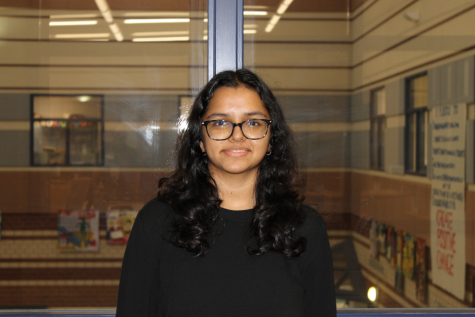 Srileka Krishnakumar, Overflow Editor & Staff Writer
Hi, my name is Srileka, and I'm a junior. I'm in my second year of Journalism, and I'm a writer. I love reading, writing, and I'm involved in a...