Mustangs Change up Their Schedules For the 2023-2024 School Year
A few weeks ago, Marriotts Ridge students and teachers opened up their computers to begin course recommendations and requests for the 2023-2024 school year. Students' course selections, including electives are due January 17th, but they can always contact their counselor to make adjustments later on if need be.
"I believe that the system of choosing your classes, and the teachers hand-picking out certain classes is really easy to follow," junior Aleena Mirza said.
With the second semester rapidly approaching, students and teachers all need to complete their course requests. Teachers gave personalized recommendations for all of their students of classes that they believe will benefit them the most next year. Then, students fill out the rest of their schedule with classes that will be best for them.
"I picked my courses based on what I wanted to do in the future. I mainly picked as many computer science classes that I could because I want to do a comp sci in college and in the future," freshmen Shaila Uddin explained.
Whether they are planning ahead or are just looking to explore the variety that Marriotts Ridge has to offer, students are offered a great deal of help along the way.
Students have been taking advantage and getting a great deal of help from their counselors and teachers on what decisions to make for the upcoming year. The counselors have been working hard to make sure every student is happy with their choices and teachers have been putting in a lot of work to make sure every student receives their attention.
Students have been in a rush to pick all the right courses by January 17th. There are many pros and cons to weigh and tons of options to pick through. A balanced schedule is so important to a successful year and that looks different for every student.
"I try to base all my courses on what I want to do in the future, but I also don't want my next and final year to be that hard for me so I mainly base my courses on what's going to be easiest for me," junior Ishan Mehta said.
A mix of challenging, academic classes, and more relaxing electives is a hard balance to find, but with help from counselors and teachers it's easier to figure out.
"I think it can be stressful picking out which classes to take, but with teacher and counselor recommendations it's a little bit easier," Mirza explained.
As course selections come to an end, it's important for every student to make sure their schedules for next year are set, effective, and balanced for the best chance of success.
About the Contributor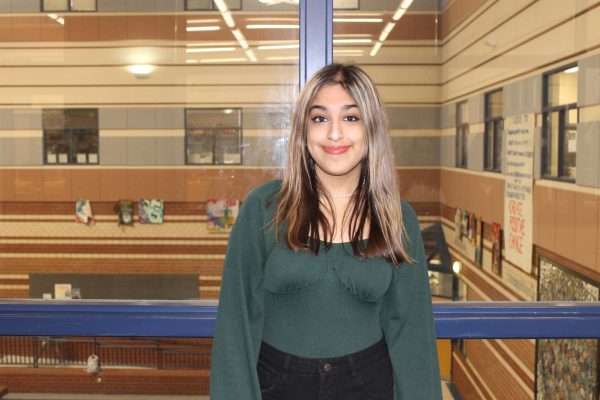 Raniya Baig, Arts Editor
Hi, my name is Raniya. I'm a junior, and this is my first year in journalism. Outside of school, I work at a café and enjoy hanging out with my friends...