Student Athletes Bounce Into the Winter Season
Winter sports at Marriotts Ridge have just crossed the season's halfway point, and athletes look back on their performance so far. With playoffs right around the corner, teams are gearing up to finish strong.
The Marriotts Ridge boys basketball team has been off to a rough start with a record of 1-6, but they look to turn it around in the upcoming games. They have held the lead in many games but come up just short, having trouble keeping their success up in the fourth quarter. The team fights hard, but these ending mistakes make it difficult to win games.
"The team needs to stay locked in all four quarters and stop the other team from getting fast break points," sophomore Restia Whitaker shared.
One of the team's weaknesses is getting rebounds.
"The team is full of talent and can shoot the ball very well, we just can't finish the game well or get rebounds," junior Jack Bonner said.
The JV team has had a similar start to the season, but they hope to turn it around and sneak in a few wins before the season ends.
"Our team is fighting hard, and we are hoping we make a difference," sophomore Ellis O'Brien said.
On the other side of the basketball program, the girls varsity basketball team is off to a decent 3-5 start. The team consists of mostly seniors and sophomores.. With a good mix of veteran players and young talent, the team hopes to keep improving. While they lost a few seniors last year, the team regrouped well and has a great chance to advance to playoffs.
"We have to work hard and get back on defense in order for us to finish strong this season," sophomore Thyler Trotter said.
The JV girls basketball team is in a similar situation, also holding a 3-5 record and working hard to fine tune their play. The JV girls team is composed of mostly freshmen new to the basketball program. They have been acclimating to the new environment and are making improvements every game.
Wrestling has had a fair share of exciting fights and great moments. The Varsity wrestling team has a record of 5-2, a great start to the season. The two games they lost were very close, losing only by 1 against Northeast Senior High School.
"We are having so much fun, making good bonds and hoping for the long run," sophomore Steve Brunner said.
The Boys Varsity Hockey team is also killing it with a record 11-5. The team has excellent chemistry and hopes to advance to the playoffs.
"We face a lot of good teams, and hopefully, we can beat them and make a run in the playoffs," freshman Gavin Keenan shared.
Students at Marriotts Ridge are excited to support the student athletes that play winter sports, and the teams anticipate a strong finish.
About the Contributors
Bryan Reyes, Staff Writer
Hi, my name is Bryan Reyes, and I'm a sophomore. I'm excited to be in Journalism I this year. I love playing basketball; I was on the varsity basketball...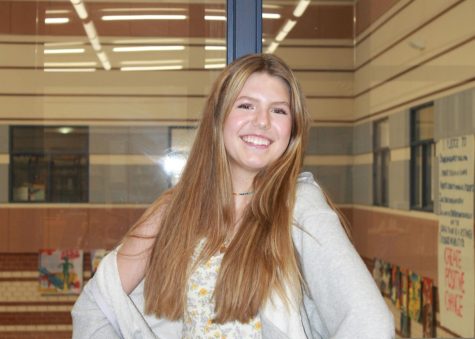 Meghan Larsen, Head of Multimedia
Hey y'all! My name is Meghan, I'm a senior, and this is my fourth year in journalism. I love all things social media and entertainment, so my job on...