Senior College Acceptances: The Waiting Game
January not only marks the start of the new year, but the time most seniors have been anticipating their whole life: college acceptance letters. As application deadlines come to a close, there's only one thing for anxious seniors to do: wait.
Waiting for a letter that could determine one's future can cause feelings of stress and anxiety. Once seniors hit the submit application button, everything is officially out of their hands. Now, instead of working on their application, seniors spend their time checking for an email or looking in their mailbox to see if they got into their dream school.
"I check my email everyday; it's very stressful. So yes I'm nervous, it's kind of nerve racking if I don't get accepted into one of the schools, then I have to find a backup and do even more work. Plus, it'll be disappointing if I don't get in," senior Melina Parson explained.
While the waiting process is stressful, most seniors prefer waiting for acceptance letters to submitting their applications. The hard work they put into their applications is over, and now they just have to see if it paid off.
"I definitely prefer the waiting process more than the application process. While I definitely felt more comfortable and in control during the application process because I could still make changes to my application and nothing was definite yet, I have much more free time now and don't have to worry about getting things done," senior Zach Fauver said.
Many factors can affect one's confidence about getting accepted, especially when it comes to potentially life changing results. Factors such as acceptance rates,overthinking, scholarships, and more can shift seniors' mindsets during the waiting game.
"I was confident at first; then I started to read into the acceptance rates of the colleges I applied to and before I knew it I was overthinking everything. I think what I really need to do is calm down and not stress until I actually have to," senior Skyler Owens commented.
Waiting for acceptance letters can produce a number of feelings, excitement being one of them. Many seniors can't wait for the future ahead of them and are happy to share.
"I'm applying to East, South, and Coastal Carolina University, James Madison University, University of Maryland Baltimore County, University of Maryland, Towson University, University of Pittsburgh, and Penn State. I'm going to major in business, and I'm looking forward to seeing what the future brings," senior Eddie Gans said.
During this challenging process, seniors have had their own trials and tribulations that they have learned from. Seniors have plenty of advice to give to the juniors who will be going through this next year to help make this process a little easier for them.
"I'd advise juniors to start applications as soon as possible. It's very time consuming and easy to procrastinate, so putting in a little work everyday will definitely help speed the process up so they aren't staying up until midnight every night trying to get them in at the last second," senior Dylan O'Shea shared.
Applying to college is a huge step towards the future in high schoolers' lives. The hard part is over and there's nothing left to do but wait. We wish seniors the best of luck during their waiting game.
About the Contributors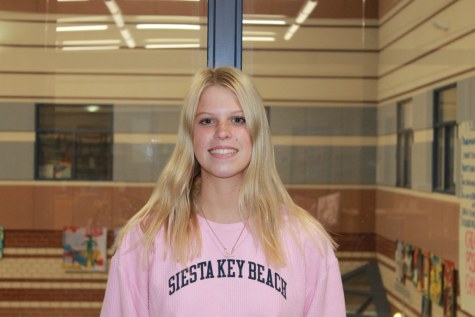 Samantha Matlock, Features Editor
Hi, my name is Samantha Matlock. I'm a senior and the Features Editor for The Stallion. I love writing and being in journalism, and outside of school,...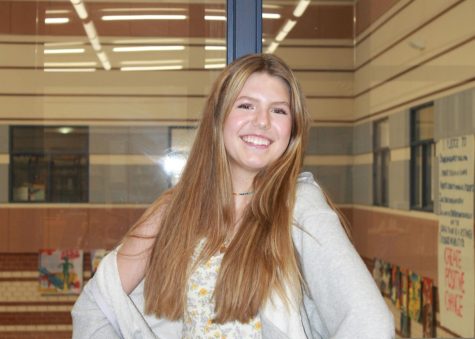 Meghan Larsen, Social Media & Photo
Hey y'all! My name is Meghan, I'm a Junior, and this is my 3rd year in journalism. I love all things social media and entertainment, so my job on the...