Mustangs Swing into Spring Sports
Starting March 1st, students at Marriotts Ridge will be able to try out for spring sports including lacrosse, baseball, softball, tennis and outdoor track and field. As of February 2023, students can register for tryouts and begin preparing for the season ahead by attending the after-school workouts or practicing on their own. As the winter season comes to an end, tryouts for spring sports begin, students should make sure that all of their paperwork is valid and turned in, including a physical if they have not yet played a sport this year. In addition,
students must have at least a 2.0 GPA and no more than one E to participate in sports.
On March 1st, students will be competing to earn a spot on the team. In order to try out, students must have the proper equipment necessary for the sport of their choosing. Tryouts require dedication, hard work and discipline to prove to the coaches at Marriotts Ridge that athletes have what it takes to be on their team. Tryouts will be intense, so students should make sure they are well hydrated and that they are healthy.
"I am very excited for lacrosse season; I have been training all off-season playing wall ball and working out. I have been playing lacrosse for six years, my family is very into lacrosse as both my parents played. I love the sport and how physical it is, it's also a great way to meet new people," Jenkins said. Taking care of your body throughout the tryouts is important, and can be done by stretching, eating healthy and hydrating.
After tryouts end and the teams have been selected, scrimmages will begin. Scrimmages will be held against teams that MRHS athletes do not face during the season. These games allow coaches to get a feel for their players and allow the players to build chemistry on the field.
"I am most looking forward to bonding with the team and making a run for the state championship," junior lacrosse player Quinn Jenkins said.
Coming off of a successful 2022 season, the baseball team looks to carry on their legacy in the upcoming months. As the season approaches, excitement fills the air.
"The whole baseball team, including myself, is looking forward to and committed to working hard and possibly winning a state title. Many of my teammates and I attend practice 3-4 days a week, we are really coming together as a team and building our chemistry. I think this is going to be a really good year for baseball," junior baseball player Barry Romero said.
The team's hope to follow in the footsteps of the successful fall and winter seasons and bring home wins of their own this spring.
About the Contributor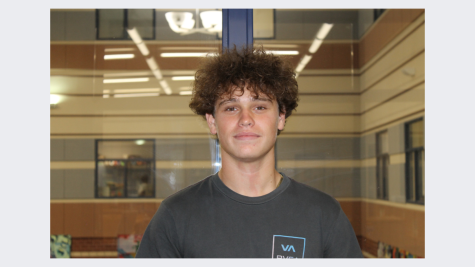 Liam Wolfsheimer, Staff Writer
Hi, my name is Liam Wolfsheimer. I am a sophomore, and this is my first year in journalism. I will be a writer this year, focusing mainly on sports. I...