A Ticket into the Senate Ticketmaster Hearing
On January 24th, 2022, the United States Senate held a hearing concerning the recent issue of Ticketmaster breaking down during the sale of tickets for the Taylor Swift Eras tour. The service's inability to process orders for Taylor Swift's upcoming tour left millions of people unable to buy tickets late last year.
Senators quoted Taylor Swift in their testimonies, "May I suggest, respectfully, that Ticketmaster ought to look in the mirror and say, I'm the problem It's me," said Senator Richard Blumenthal of Connecticut.
During the hearing, Senator Blumenthal hinted at the Better Secondary Sales and Accountability Act, which he introduced to the Senate in 2019. The law is aimed at the transparency of credit card transactions. The bill also mandates all-inclusive pricing, which requires primary and secondary ticket sellers to disclose all charges before customers add a ticket to their cart.
Primary ticket sellers are also required to disclose the total number of tickets sold to the public, which helps to eliminate speculative sales when someone lists tickets they don't own.
In mid-November of 2022, Ticketmaster imploded under heavy demand for Taylor Swift concert tickets. Infuriated fans stormed Tiktok, Instagram and Twitter to call out Ticketmaster's incompetence. Unable to resolve the issues, Ticketmaster subsequently canceled Swift's concert ticket sales to the general public, citing "extraordinarily high demands on ticketing systems and insufficient remaining ticket inventory to meet that demand."
In his testimony, Joe Berchtold, president of Ticketmaster's parent company, Live Nation Entertainment, partly blamed the Swift ticketing incident on the bots. According to Berchtold, "[Ticketmaster was] hit with three times the amount of bot traffic than we had ever experienced… [requiring] us to slow down and even pause our sales. This is what led to a terrible consumer experience that we deeply regret."
Many Marriotts Ridge students experienced these issues firsthand.
"I spent an entire day trying to purchase a ticket, but Ticketmaster decided to glitch on me at the last minute and canceled my purchase. Apparently, I wasn't the only one who had this problem. They should be held accountable," freshman Ava Mendez said.
At the end of the hearing, some of the focus shifted to possible solutions on how to fix this issue, but there were no easy answers.
Some lawmakers focused on the ability to resell tickets, and while this option can be useful for customers who need to change their concert plans, it can also help prop up the scalping market.
When Senators discussed whether restricting the ability to transfer tickets would help, Live Nation's Executive was in favor of it. However, the CEO of SeatGeek, a mobile-focused ticket platform that enables users to buy and sell tickets, said this might only entrench Live Nation's dominance, as it holds the kind of market share that would force consumers to solely transact there in the absence of other resale market options.
As of now, there are a few regulations placed for Ticketmaster to help get it back on track such as the purchase policy being changed and added onto, but there are no simple answers on how they can fix this big issue in one go.
About the Contributor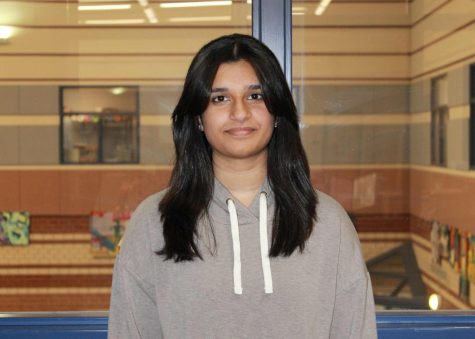 Deeksha Takkoli, Staff Writer
Hey! My name is Deeksha Takkoli. I am currently a junior taking journalism for the first time. I'm excited to become a writer and write about topics...