Science Olympiad Revs Up for Princeton
On February 4th, members of Marriotts Ridge Science Olympiad made the trip to New Jersey to compete in the Princeton University Invitational competition. With a variety of events including building, labs, and exams on scientific topics, the team had ample opportunity to show off their scientific prowess.
The competition offered a unique set of challenges that students interested in science could take part in, including building cars, bridges, and catapults. Exploring and getting practical experience of science is one of both the club and competition's main goals.
"The purpose of the club is to encourage students to learn about and get involved in new areas of science. It's also a way to get hands-on experience while doing the building events," senior Zahra Rangoonwala explained.
To prepare for these many tasks, the club had frequent meetings to study, gain support from teammates, and practice.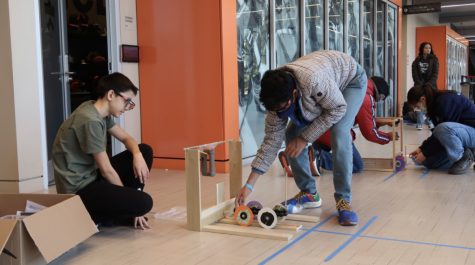 "The club meets every week which gives us a chance to meet with partners, compile notes, and work on builds. With build events in particular, I've found that there's always the need to make improvements and adjustments. Team members are such a great resource because you can ask for advice to better prepare for the competition," senior Savi Peiris said.
In addition to these meetings, club members prepared individually, including performing trial runs of their designs for build events.
"I've been dedicating time specially to the club each week to prepare for the invitational. I have been going to my sister's school gym … to test a device for an event I am taking part in. The practice runs I do there will help me get more comfortable with the device and help me succeed at the tournament," sophomore and club officer Yuvan Jagannathan said.
Through these meetings, individual work, and taking practice exams, the team felt positive about their chances of success.
"I feel great about the [team's] ability to do well at the tournament. Our team has lots of potential and we have been working really hard for the past few months… We are all very excited to go and represent our school at Princeton!" Jagannathan said.
In addition to the opportunity to compete at a prestigious university, the invitational held significance as the team's first in-person competition of the year. After competing at the virtual Georgia Scrimmage in the fall, they looked forward to getting to travel and show off their hard work face to face.
"It's such a cool experience to get to go to Princeton and compete in the events we studied for," Peiris said.
The team's thorough preparation resulted in great success at the Princeton Invitational. The Marriotts Ridge team won two awards for the Cell Biology and Trajectory events, as well as getting hands-on practice for their upcoming regional competition.
About the Contributor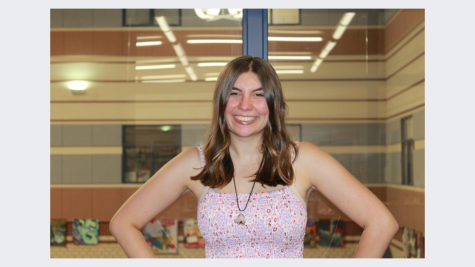 Annie Sarlin, Editor-In-Chief
Hi, my name is Annie and I'm so excited to be serving as your Editor-In-Chief this year! I'm a senior and this is my third year in journalism and I...