Maryland's Masters of Lacrosse
For many students at Marriotts Ridge, lacrosse is a particularly special sport. Especially on the east coast, lacrosse is one of the most competitive and popular sports. What one might not know is that Maryland is often considered the lacrosse capital of the world for its legacy of formidable competition.
The men's and women's lacrosse programs at University of Maryland (UMD) have shaped the way lacrosse has progressed over the decades and dictated the legacy that comes with being a Maryland lacrosse player. Having a collection of 14 national championship wins, the UMD women's lacrosse team holds the record for most national title wins.
"The girls were able to finish on goals and were strong on defense and circle …the guys' team was also very strong," senior and Maryland lacrosse commit Maisy Clevenger said.
Last year, Maryland women's lacrosse went 19-2, an almost undefeated season. Their run was cut short after losing to Boston College in the final four round of the NCAA (National Collegiate Athletic Association) tournament.
Ranked as the number two seed (out of all the D1 teams) by USA Lacrosse Magazine, Maryland women's lacrosse already has heightened expectations to live up to in this upcoming season.
According to Clevenger, UMD brings in freshmen with, "Great strength…[while being] lucky enough to be able to keep 5th years," allowing the team to continue with a strong season.
For example, breakout star Abby Bosco is returning for a sixth year along with record setting goalie Emily Sterling for her senior year, to keep the Maryland defensive end strong. In addition, Princeton transfer and Ivy League defender of the year, graduate Marge Donovan has joined the lineup.
Despite a stellar outlook for the 2023 season, Maryland women's lacrosse faces serious competition. A fierce University of North Carolina (UNC) team looms overhead. The UNC team holds the 2022 NCAA national championship title.
"UNC [is] known to [have] strong teams all across the board," Clevenger said.
But in order to know how well the team is set up, the Stallion examined the stats of the team that presents the biggest obstacle in the way of Maryland's 15th national championship win.
UNC's lacrosse program was unstoppable last year, made evident by their perfect 22-0 record. The Tar Heels, currently ranked as number one in the pre-season polls by USA Lacrosse Magazine, present a challenging foe that will not be easily beaten.
Nonetheless, Maryland women's lacrosse stands a good chance as well as the men's lacrosse team, who last year had an equally impressive undefeated season, going 18-0.
UMD men's lacrosse won the 2022 national championship rounding out a total of 4 national championship wins in total. Star player Logan Wisnauskus even went on to earn the Tewaaraton award, indicating the level of performance all Maryland lacrosse players must strive for.
"Maryland was an unstoppable force," junior Jackson Komin said.
With their own impressively strong defense, senior and now graduate Brett Makar led the team along with Luke Wierman on the faceoff who set a record of 298 faceoff wins, and the best percentage in the country at 66.1%.
Vying for another national championship, Maryland is already one of the top teams in the running, being ranked number two as well in the men's lacrosse preseason polls by USA Lacrosse Magazine.
Such high expectations for these teams might make one wonder why or how these teams became lacrosse powerhouses. The answer to this question is often considered to be the heavy influence of lacrosse in Maryland for the youth that grow up to become these champion athletes, Maryland is almost guaranteed a new batch of superstars every year.
"If I had lived in any other state I do not think I would be the player I am today," Clevenger commented.
As Maryland breeds fierce players and passionate competitors, playing at the college level is what many lacrosse athletes hope to achieve. The legacy that the University of Maryland leaves prompts this next generation to strive for greatness as players work hard to follow in their footsteps.
About the Contributor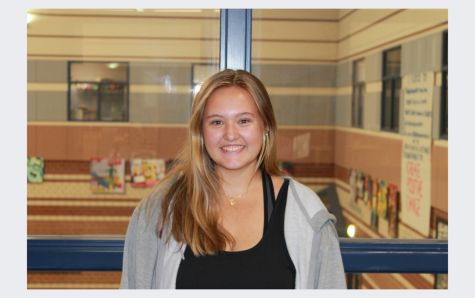 Reese Holter, Staff Writer
Hi! My name is Reese Holter, and I'm a junior. I am an invested member of this school, participating in sports and activities such as field hockey and...