From the Ridge to the World: Global Conversations Club
One of Marriotts Ridge's newest clubs is Global Conversations, an organization where students communicate with people all around the world with the goal of learning about different cultures and making a difference.
"The purpose of the Global Conversations club is to discover diverse views and opinions that other foreign students have in order to promote diversity and understanding between people all around the world," senior and club president Lucas Du said.
Global Conversations had their first meeting on February 1st, where they discussed the multiple goals they had for the club. The club hopes to engage students throughout the world and attempt to learn about their differences. The club members are trying to work towards solutions for universal problems such as discrimination and people not having their voices heard because of their culture or location in the world.
"Our [the club's] main goal is to promote an open and honest discussion, not only with the students here at Marriotts Ridge, but with other students in other countries, and discussions about relevant issues," club sponsor Ms. Alascia said.
The club members plan to have video conferences with people in different countries to try and fully understand their circumstances and learn about what they can do to help. Although they may be in different time zones then the people they meet with, the club will still do everything in their power to try and create an environment where everyone's voices can be heard.
Another main goal of the club is to contribute towards globalization.
"Globalization has really kind of taken off since the invention of the internet. So people from around the world are coming closer and closer to us even though we don't actually meet these people in person. So what we're trying to do is get perspectives on how we feel about various issues versus how people around the world feel about various issues," Ms. Alascia said.
As globalization continues to grow, people around the world work to make their ideas heard. Contributing to globalization helps people foster an understanding of different cultures and circumstances, as well as promoting interaction between people all around the world. The club believes that meeting with other people around the globe will showcase diverse views and opinions.
The Global Conversations club has many goals to complete in the upcoming future that would help them to make a positive impact and hear new perspectives of people from different backgrounds. Members of the Global Conversations encourage students here at Marriotts Ridge who are interested in learning about other cultures and making a difference to attend their meetings.
About the Contributor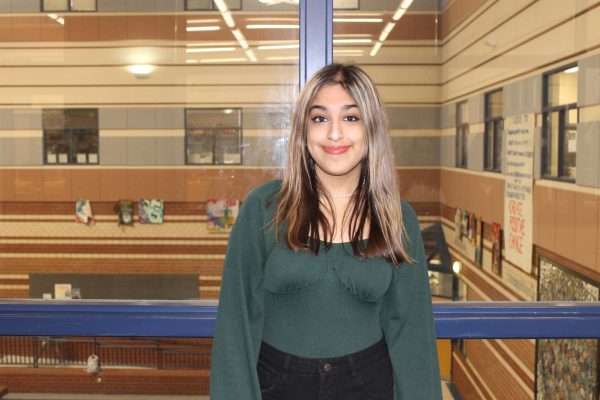 Raniya Baig, Arts Editor
Hi, my name is Raniya. I'm a junior, and this is my first year in journalism. Outside of school, I work at a café and enjoy hanging out with my friends...