Mustangs Indulge in Multicultural Festival Performances and Activities
The Multicultural Festival at Marriotts Ridge High School was a vibrant celebration of the diverse cultures found in the student body. Held on the school grounds on Friday, March 17 from 6pm – 8pm, the festival was organized by French teacher Ms. Reier and several cultural clubs throughout the school such as the Black Student Union (BSU), Spanish Honor Society (SHS), South Asian Club (SAC), Korean Club, and many more. The goal was to promote diversity and cultural understanding in the school community.
The event featured a variety of activities, including music, dance performances and crafts. The students put on a fantastic show, with performances ranging from lively Bollywood dances to a fashion show of cultural clothing. Students from different clubs set up stations to showcase their heritage and share information with attendees. Clubs also offered a wide range of delicious international cuisine, such as Spanish patatas bravas, Indian samosas and French pastries.
"When I served on the Multicultural Fest planning committee it was pretty clear that the event wasn't just to have students perform or have them present their culture, rather it was an avenue to bring our school and local community together," senior and SHS president Abihith Velumuri said.
The festival demonstrated how cultural diversity can be celebrated and appreciated in a school community. The event provided an opportunity for students to learn about different cultures, connect with each other and promote mutual respect and understanding.
"I think that the festival was very successful in bringing different cultures together. You could see the different clothes that people wore, the different types of food, and everyone exploring the different stands. It was a great experience and I would definitely recommend it to anyone who hasn't gone," junior Sahan Pamujula said.
The event offers a unique opportunity for students to express themselves and learn more about the people around them. After all, Marriotts Ridge serves as an environment where students can freely express beliefs and understand one another.
"The Multicultural Fest serves as an incredible platform by uniting us to step past our differences and understand one another. By allowing for any and all cultural clubs or organizations to take part in the event, students of all backgrounds are able to take part and represent their identities," Velumuri said.
The Multicultural Festival helped to promote cultural awareness and appreciation. By bringing together students from different cultural backgrounds, students can learn about each other's customs and traditions and celebrate the richness and diversity of the Marriotts Ridge community.
About the Contributors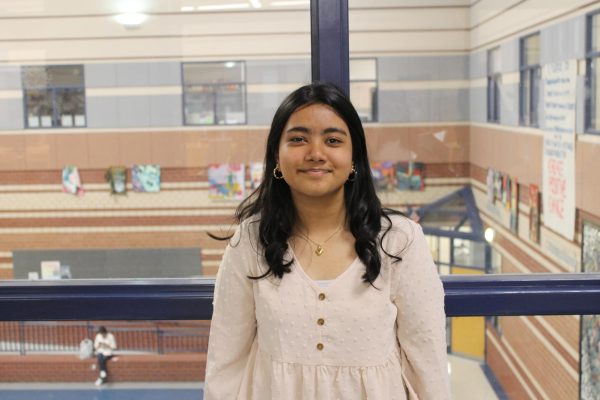 Sumaira Uddin, Copy Editor
Hey, my name is Sumaira. I'm a senior in my second year of journalism, serving as a dedicated copy editor. Beyond editing, you'll find me spending time...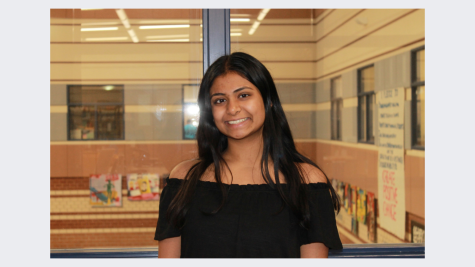 Isabel Mathews, Managing Editor & Head of Multimedia
Hey there! I'm Isabel, and I am a senior. This is my third year in journalism, and I am serving as Managing and Multimedia Editor. I'm involved in Class...