Celebrating Pi Day By Pie-ing Teachers
On March 15th, the Senior Class Council hosted their annual Pie in the Face fundraiser in celebration of Pi Day. During break, a massive crowd of students gathered to watch the hilarious occasion of their favorite teachers being pied in the face. With a great deal of planning and preparation, the event was a huge success.
The ticket sales began during lunch on March 6th, and students could buy a ticket for a dollar for a chance to pick a teacher of their choice to pie. The teachers pied this year were Ms. Rhodeside, Ms. Gaieski, Mr. Khouri and principal Dr. Dipaula.
"The Class Council tried to pick teachers who are well liked by everyone. We tried to pick a variety of teachers from different departments, both male and female, and teachers who taught all different grades. We picked teachers who support student activities so they would say yes to get pied," class of 2023 sponsor Mrs. Angell explained.
Assisting in school events like fundraising activities can be fun and productive, and many students were excited to help.
"I'm very excited for Pie Day, I think it's going to be really fun. I'm sure a lot of people will come watch, so it's going to be really good, especially for the yearbook," sophomore Simar Saini commented.
The money raised from this amusing event went toward senior activities organized by the Class Council.
"The money is just going to go to Class Council and senior activities, like senior breakfast, senior picnic, things like that. We aren't really expecting to make a lot of money, and that's fine. We just wanted to do something to get the students excited about," Mrs. Angell said.
After the event, many students who watched had a lot to say about seeing their teachers pied.
"I loved it, even though it wasn't as intense as last year, it was still funny to watch. I think this was a great addition to the Wellness Wednesday we had today; it was something to take my mind off all the tests I have to take soon," sophomore Lamees Bazzi said.
Dr. DiPaula, the new principal here at Marriotts Ridge, spoke on being pied as well.
"This was my second time getting pied but my first time at Marriotts Ridge, I was pied about three years ago at my last high school. I absolutely enjoyed getting pied, the whipped cream tasted better than the shaving cream, which was what they used at my last high school. Overall, I really enjoyed it."
While the event did not raise a large amount of money, it brought the Mustang community together for a fun break from classes, and many students are looking forward to next year's celebration.
About the Contributors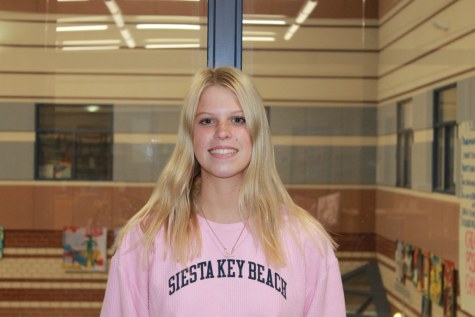 Samantha Matlock, Features Editor
Hi, my name is Samantha Matlock. I'm a senior and the Features Editor for The Stallion. I love writing and being in journalism, and outside of school,...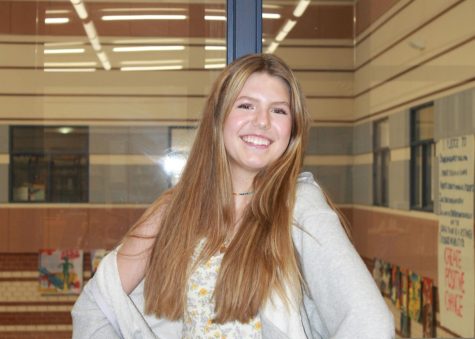 Meghan Larsen, Social Media & Photo
Hey y'all! My name is Meghan, I'm a Junior, and this is my 3rd year in journalism. I love all things social media and entertainment, so my job on the...