Students and Teachers Express Themselves Through The Art of Poetry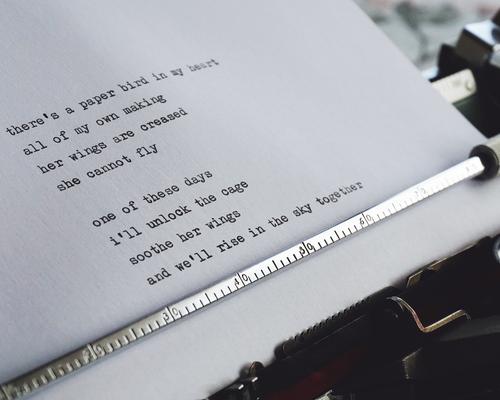 On March 21st every year, World Poetry Day is celebrated across the globe. This day is meant to bring people together by using the power of literature and open expression of identity through writing. MRHS students and teachers alike were excited for this day and to be able to have peers to share their love of poetry with.
Poetry is a versatile medium where one can write stories or express feelings in a variety of formats and even attend poetry sessions within the community. Overall, there are many ways that students can dive into the world of poetry, both reading and writing it alone, or sharing and discussing their work with others.
Freshman Finn Boyle expressed what he would do on Poetry Day.
"I would like to go to an open mic and share some of my poems as well as listen to others poems," Boyle explained.
Over the past few years, this day has caught the attention of many people and has quite a history behind it, like how it all started to save certain languages from dying and to promote literature and how much it means to some people.
According to Unesdoc, "UNESCO first adopted 21 March as World Poetry Day during its 30th general conference in Paris in 1999,with the aim of supporting linguistic diversity through poetic expression and increasing the opportunity for endangered languages to be heard."
Poetry is its own language when it comes down to what is being conveyed. There is a ton of versatility when it comes to writing poetry and the way people interpret it.
"Poetry brings voice to the world. It allows the poet to put their voice and emotions out there. But it also allows the listener or reader to interpret poetry in a way that brings meaning to them," said English teacher Ms. Richards.
No matter what one's interests are, they are likely to find styles of poetry and pieces that appeal to them. Poetry can make others feel more understood and that students and teachers can have something to rely on and relate to.
"Perspective; you're reading in your mind the same words that have been in someone else's. Because of how broad subject matters can be, I believe that poetry can bring any idea about, but it is altogether art," junior Nicolas Fesous said.
Although poetry is fun for many, it is not something that a lot of students or even teachers can fully grasp overnight. How everyone interprets poetry is different and unique to the person.
"Each person's interaction with a poem reveals a little about the person reading it. It's like a mirror or maybe just a seed planted waiting for the right time for its meaning to grow. I love that each time I read a poem, I take away something different from it," English teacher Ms. Roberts said.
Overall, no matter how students immerse themselves when it comes to poetry, everyone has their own ways to express themselves within the comfort of words. Students and teachers look forward to this day which has them gripping onto the next page.
About the Contributor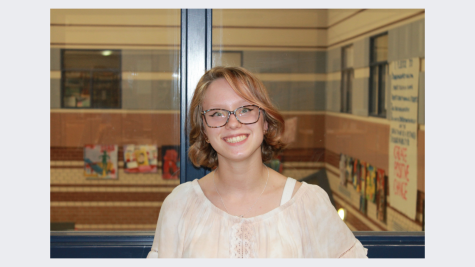 Brooke Mosher, News Editor
Hey there. My name is Brooke Mosher, and I am a senior. This year, I'm the news editor for The Stallion, and this is my fourth and final year in journalism....