FBLA States Conference Canceled because of Ethical Issues
Mustangs are in disarray after hearing the sudden news about the cancellation of the Future Business Leaders of America States Conference.
This was merely just a rumor going around until the teachers in charge of FBLA at each school received an email explaining why exactly the States Conference was canceled. There was a great deal of information shared, and the students who were participating in the club did not take it well.
Mustangs did very well at this year's regional competition at Glenelg High School, taking first place in five different events and qualifying for states in several others. However, they will miss the opportunity to compete at the FBLA State conference as all of the FBLA directors received an email from the State FBLA informing them that it had been canceled.
This information came as a huge shock to all of the students participating in the FBLA events, and many found it outrageous to have the event be canceled this far into planning. But for the teachers, it was predictable because many have felt that the board has been in a state of chaos for a while now.
"Unfortunately, there had been so much mismanagement by the previous board members that the organization has not been able to overcome the financial burden," Mrs. Miller, the Director for MRHS's FBLA said.
According to the state FBLA members, the Board of Directors was reprimanded last year for unethical practices including misappropriation of funds and self-dealing. The President and Vice President of the State organization were all effectively dismissed this year due to their misconduct.
While these issues were being dealt with, the outgoing board members embezzled approximately $300,000 before leaving, so the remaining state FBLA board members are now charged with the task of working with the Maryland Attorney General's office to try and figure out how to recoup their lost capital. These board members are also said to be in some kind of contract dispute with the Baltimore Hyatt because that's where the state conference was originally scheduled to be held, but this information is not yet confirmed. As a result of all of these last minute changes, the state FBLA will be in charge of certifying all qualifiers for Nationals. Teachers were recently sent a follow up email about the criteria used to determine which individuals qualify for the National Conference in Atlanta at the end of June.
At this time, the only thing guaranteed is that the FBLA Nationals Conference will be held in Atlanta, Georgia from June 22nd to the 25th. Students look forward to this opportunity after being deprived of the ability to compete at the States Conference.
About the Contributor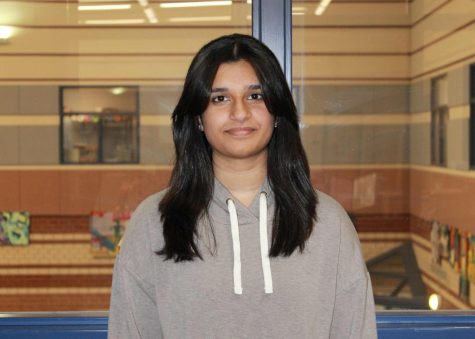 Deeksha Takkoli, Staff Writer
Hey! My name is Deeksha Takkoli. I am currently a junior taking journalism for the first time. I'm excited to become a writer and write about topics...