Essays, Quizzes, and College Decisions: How Students are Navigating the Third Quarter Slump
Third quarter, the lengthy stretch between winter and spring break crammed full of tests, essays and quizzes. Seniors are overwhelmed with college decisions, juniors are busy preparing for SAT's and underclassmen are crawling their way to the next half-day. Mustangs shared their thoughts on how they are staying motivated, the lack of days off in March and what they think could be done to help students in the future.
The third quarter of the school year is notoriously difficult for most students with work quickly piling up and the days becoming seemingly endless.
"Finding motivation is hard, especially because we're burnt out after midterms and teachers start assigning a bunch of work all at once," sophomore Rory Taylor explained.
This sentiment is one shared by much of the student body, regardless of grade level.
"Third quarter is …the homestretch for everyone, especially seniors… we're almost [to graduation] but it's so far away at the same time," senior Kelly Maclean shared.
Students also find themselves overwhelmed with work being assigned by teachers on top of spring activities beginning to start back up, and they turn to each other and other creative methods to keep themselves afloat during the home stretch of the school year.
"I watch 'Study With Me' videos; they make me feel productive, so I'm able to get my work done," sophomore Natasha Randhawa said.
'Study With Me' videos are a popular genre on various social media platforms in which people film themselves studying for various exams and classes as well as taking notes in an aesthetically pleasing manner. These videos are one of the many helpful and unique ways students are keeping their energy up during this period.
Some students, on the other hand, feel confident about their ability to succeed and overcome this slump.
"I'm locked in this quarter. I do struggle with completing my work sometimes, but I know at the end of the day I'm going to get it done," senior Ansel Casper shared.
Regardless of whether or not one struggles with motivation and mental health during the long stretch between winter and spring break, one thing most students agree upon is that school should be closed for more days in March, regardless of the weather. Howard County has used only one inclement weather day during this school year, which the students feel has not been enough.
"I think the Central Office should have a plan to give students a few days off in the middle of the year if we don't have snow days," Casper suggested.
The third quarter is known for its constant tests, preparation and anticipation for various AP Exams, college decision deadlines. Still, students anticipate the sunny summer days ahead. With help from those around them and the knowledge that they are in the homestretch, students hope to pull themselves up by their bootstraps and walk across that finish line.
About the Contributors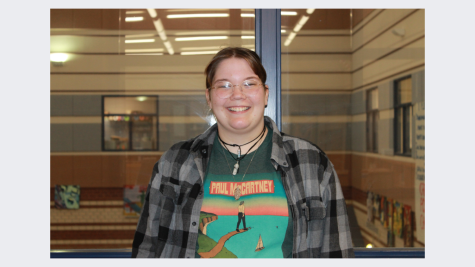 Scout Hoerl, Staff Writer
Hello! My name is Scout, and I'm a senior. This year is my first year writing for The Stallion! Outside of the newspaper, I love all things music, reading,...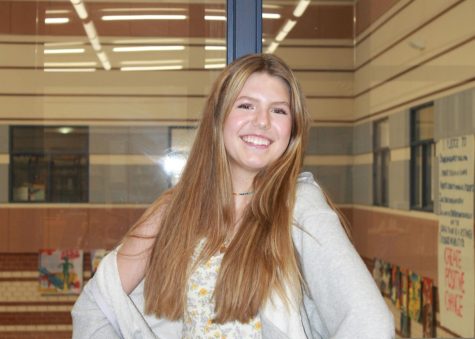 Meghan Larsen, Social Media & Photo
Hey y'all! My name is Meghan, I'm a Junior, and this is my 3rd year in journalism. I love all things social media and entertainment, so my job on the...