Students Get Jazzed Up At The Coffeehouse
The 2024 MRHS Class Council held their first ever coffeehouse on March 15. This exciting event provided food and coffee for the audience while they enjoyed performances from their peers for an admission fee of $5. The junior class, who were sponsors of the coffeehouse, shared their plans for this new event, and MRHS students expressed their feelings on how they thought it went.
The Junior Class Council had been working on the coffeehouse for quite some time now, planning performances, activities, prizes and more. The coffeehouse was also widely discussed, and many students were excited for what this new event had in store.
"We've been planning the coffeehouse for about two months. We've had to send out many emails, reach out to multiple clubs, and most importantly advertised," junior Makayla Johnson said.
With all this planning, the Junior Class Council had high hopes for a successful fundraiser. Although the original plan for the fundraiser changed slightly, the main ideas were kept in mind.
"The money is going straight to Class Council 2024. Though this wasn't our main focus when planning the coffeehouse, we wanted to create an event that brought our school community together and allowed for people to have fun with their friends and peers after school," Johnson said.
To go along with the food and coffee, there were many activities for participants to enjoy.
"We [had] finger painting, [traditional] painting, [we were] going to sell stickers, we [had] performances going on, and food of course," junior Yasmin Mohammed said.
The event ended up being a hit, with many students showing up and enjoying all that Junior Class Council had to offer. Activities included a painting seminar where students followed a live tutorial, performances from K-Pop Dance Club and the orchestra, and great background music from the jazz band. All the while students could sip on coffee, enjoy their food and hang out with their friends.
"It's been so fun, I love hanging out with my friends and supporting artists of the Marriotts Ridge community," sophomore Leah Klaus said.
The coffeehouse was certainly entertaining for students and turned out to be a fun event that many are looking forward to seeing again.
"We planned it to make sure everyone would have as much fun as possible and have a great time… there are a lot of things we can work on to make sure that coffeehouse next year is even better, but I think this year it turned out really great," junior Samath Apte said.
The coffeehouse stirred up a crowd that the Junior Class Council should be proud of, especially with this being their first one. They plan to learn from this event to make it better in the future and expand to even more students.
"People created this new atmosphere to it, and it just felt like a fun and comfortable place to be around…it's an overall relaxed time and good to take your mind off of third quarter stresses," junior Deven Battish said.
All the advertising and planning the Junior Class Council put into the coffeehouse made the event enjoyable for students and they believe it definitely paid off. Students had a great time attending and taking part in all of the activities. The coffeehouse was a fun and entertaining event that many students will enjoy in the upcoming years at Marriotts Ridge.
About the Contributors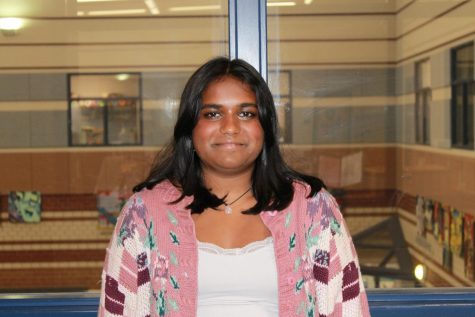 Sami Janakiraman, Staff Writer
Hi, my name is Sami! I am a sophomore in my first year of journalism and I am a writer this  year. I enjoy reading, cooking, and I play tennis outside...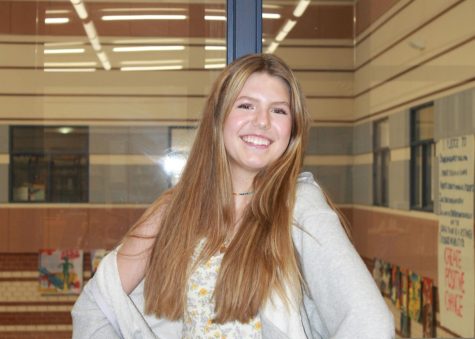 Meghan Larsen, Social Media & Photo
Hey y'all! My name is Meghan, I'm a Junior, and this is my 3rd year in journalism. I love all things social media and entertainment, so my job on the...